SAQ names Cossette lead integrated agency
Quebec's liquor retailer combines its marketing assignments as focus shifts to customer relationships.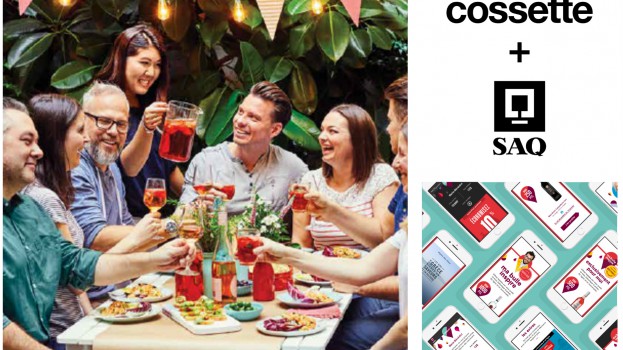 The Société des alcools du Quebec (SAQ), the province's liquor retailer, has named Cossette its lead integrated agency following a public RFP.

The newly signed 30-month contract (with two options to renew for 12-month extensions) sees the merging of several assignments that had previously been separate – brand marketing, experiential/relationship marketing and media – into a single contract.

Cossette previously oversaw the relationship marketing mandate alone, helping craft and launch the award-winning Inspire loyalty and customer experience program in 2015.

Louis Duchesne, EVP and general manager for Cossette, told strategy that while his new client remains one of Quebec's largest advertisers – particularly around the holidays and its regular promotional activities – it is increasingly relying on relationship marketing projects such as Inspire to drive growth and deeper consumer engagement.

"If you look towards the future, they're certainly shifting more towards one-to-one and digital marketing," Duchesne said.

"We were looking for a partner that was both creative and strategic, given the challenges today's retailers are faced with," said Sandrine Bourlet, director of experiential marketing for SAQ, in a release. "Cossette distinguished itself by its understanding of the consumer data, and showed us it has both the approach and expertise to support us in developing our customer experience, most notably in the shift towards relationship marketing."

Cossette's Montreal office will take the lead on servicing the account. Sid Lee (and the affiliated Sid Lee Media) was the incumbent agency on creative and media going into the review, in which it took part.