Kraft Heinz Canada's CMO departs as structure flattens
Brian Kerr's near 19-year tenure covered two massive corporate shifts.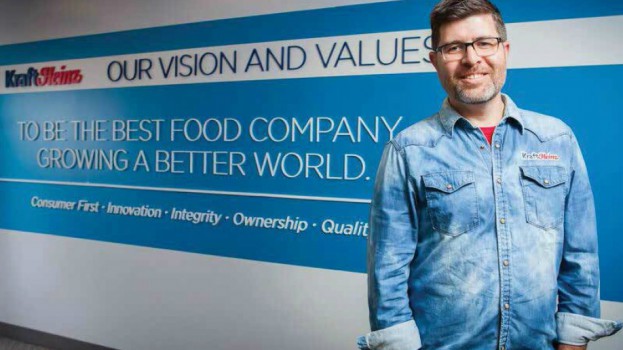 Brian Kerr is no longer Kraft Heinz Canada's CMO after the company restructured its marketing team.

Kerr, whose last day was Aug. 18, was promoted to CMO in 2016 – 17 years after he first joined Kraft Foods Group as a finance manager. From there he moved into sales and marketing positions as the company separated from Mondelez' snack operations in 2013 and then joined with Heinz in 2015.

Av Maharaj, VP of corporate and legal affairs at the CPG company, said it made the change "to address marketplace challenges, drive efficiency and streamline ownership," but did not elaborate.

The leads of the individual sector businesses now make up the marketing leadership team and report directly to Carlos Piani, president of Kraft Heinz Canada. That leadership team includes Dana Somerville, head of brand building, scale and R&D; Vince Vetere, head of cheese; Fed Arreola, head of grocery; and Lainey Chodirker, head of coffee.

Kraft Heinz Canada is not looking for a CMO replacement at present but will evaluate this new structure to see if it "meets its business needs," Maharaj said.

"Brian was a strong contributor to the business over the past 19 years across finance, sales, strategy and marketing roles," said Maharaj. "During his tenure as CMO, he advanced our culture, set our strategies forward and developed his people to be strong leaders. We wish Brian nothing but the best in the next phase of his career after spending some time with his family."

In the 18 months he served as CMO, Kerr was instrumental in reformatting Kraft Heinz Canada's marketing team, dividing responsibilities between brand marketing and business intelligence to shift focus towards longer term goals across each of the 59 brands in his portfolio (which included Jell-O, Philadelphia Cream Cheese and Nabob).

Nicole Bleiwas also recently left Kraft Heinz as its VP, marketing strategy, insights and operations. She'd been with the company since 2014 and is now VP of insights and marketing for the shopping app and retail tech company Flipp. Her responsibilities have been redistributed among staff, according to Maharaj.

Maharaj said there are no further restructuring plans for the marketing team at Kraft Heinz Canada.