Mark's breaks in a new jean campaign
The retailer brings a more aspirational approach to functional messaging to attract a younger consumer.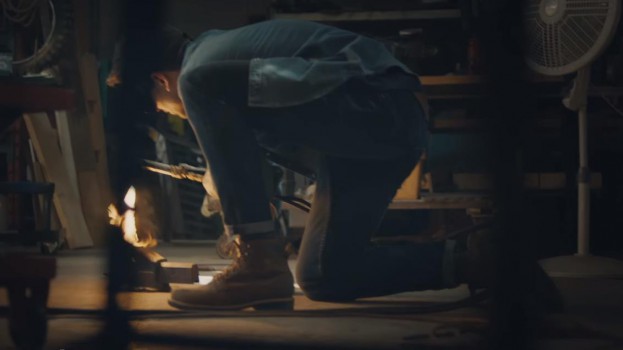 Jeans are a "go-to" wardrobe item for most people and they're also a go-to for Mark's. And once again, the retailer is making denim the focus of its fall campaign as it looks to shake up its messaging for a younger demographic.
The "Jeans For Any Challenge" spot in the campaign extols the virtues of jeans and what makes them such a style staple, be it for work, dates, parties or meeting a partner's parents for the first time.
Jeans have factored into Mark's positioning for the past few years now. Denim was also a key category represented in a campaign Mark's launched last year that took a "no-nonsense" approach to its products and the kinds of activities and conditions they could stand up to. While last year's campaign used a bit of humour to move away from what had previously been very functional marketing, it still had a very functional message that focused on things like durability, versatility and the range of styles available in store.
"The 'Ready' in our tagline 'Ready For This' was what we were always speaking to: product categories, selections, private labels," says David Lui, VP of marketing at Mark's. "But the biggest question we had this year was, what are we making people ready for? This fall campaign is really tapping into the 'This' of Ready For This. We need to deliver a confident tone that not only builds trust in Mark's as a destination, but helps consumers build confidence in themselves."
In recent years, Mark's has primarily targeted 30- to 49-year-old males it dubbed "Mr. Triple C" (confident, casual and Canadian), which is slightly younger than its traditional, boomer target that remains a major part of its customer base. This fall, the goal is to elevate Mark's with an even younger demographic, changing their perceptions of the brand by emphasizing the "looking good" pillar of its brand. And even though the fall campaign remains somewhat functional – it talks about all the different situations Mark's jeans can be worn in – it attempts to do so through more aspirational creative that taps into the emotional or authentic aspects of those situations.
Mark's worked with Huge on the campaign. The spot was launched online earlier this month and will debut on TV next week.