Start thinking about your screen-less presence (column)
Mitch Joel gives brands the questions they should be asking in a voice-centred market.

By Mitch Joel
One of the short-term technology innovations that will cause lots of disruption in advertising is the move from fingers, mice, keypads and clicking to voice commands. The growing technology isn't just about how consumers will navigate and engage with the online world. The more voice that consumers use, the less screen time there will be, and that's a fundamental shift in dealing with attention, interest, desire and action.
To put things into perspective, half of all searches will be voice searches by 2020, according to AI advisory firm Tractica. EMarketer says Americans' use of voice-activated assistant devices grew almost 130% over last year.
The implications are staggering. Asking a voice assistant for information won't lead to a typical screen with multiple search result options (both organic results and paid ones). The consumer expectation is (and will be) that the voice assistant will simply produce the one right answer to their query.
It gets bigger and more complex than just the "voice" part, too. Brands must be aware of the "assistant" part as well. These services are quickly being developed and integrated to solve consumer problems, from the little stuff (like ordering pizza) to the more complex (like diagnosing an illness).
What happens when a technology gets a semblance of adoption? You guessed it: advertising. If you would like a primer on just what kinds of advertising is already happening (and it ain't pretty), go ahead and read this CNet article, "Ads for voice assistants are here and they're already terrible." Pay particular attention to this section:
"… Let's be clear: This is an area that the ad industry won't be able to resist. Early adopters of smart home devices like the Home and Echo tend to be tech-focused and wealthier, a highly desirable audience for brands. Also, the number of people to pitch is growing fast, with an estimated 1.8 million smart speakers sold last year and 15.1 million expected yearly sales by 2020, according to researcher Strategy Analytics. If advertisers can find ways of reaching these folks, without being bothersome, they could see big benefits."
Keywords: "without being bothersome."
This is not how it has been rolling out so far. As described in the article, the first big splash at making voice look relatable for brands came from Burger King in what is now a well-known advertising anecdote: the fast food chain's 15-second ad had a character say, "OK Google, what is the Whopper burger?" This triggered many consumers' Google Home devices to start reading the Wikipedia entry for the Whopper aloud. Some people laughed. Others were infuriated. Either way, Google disabled the function within three hours of the ad's launch and Wikipedia locked the Whopper entry after people started vandalizing it with words like "toenail clippings" and "cancer-causing."
Screen-less advertising is going to be tough for many brands. It would be easy to keep dumping on a brand that is trying to do something with technology, knowing full well that those who are trying to lead from the front are often the ones getting the arrows in their backs. This is less about Burger King and much more about what kind of advertising will truly work in a screen-less world.
Brands need to start thinking very seriously about what their voice will be. What kind of advertising will work right now that ensures a brand will be the only result when a consumer asks about their services? What kind of audio content should brands be developing right now to augment advertising with relevant content (think about how blogging and content marketing are used to balance paid search results to date)?
How long can your brand wait for the voice market to mature? Is there an "innovation lab" play if your brand already has a voice plan? How will voice play out beyond these home assistant devices to smartphones, automobiles and public spaces?
Let's face it: voice as navigation is where consumers want technology to be. Brands need to think about their role in this today.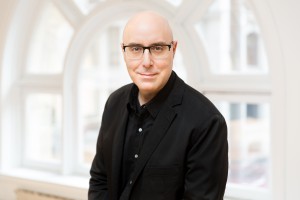 Mitch Joel is president of Mirum – a global digital marketing agency operating in close to 20 countries. He is the author of Six Pixels of Separation and CTRL ALT Delete, which was named one of the best business books of 2013 by Amazon.