When marketing diversity, think impact (column)
Public's Steve Steck on checking our biases and what marketers need to be doing better.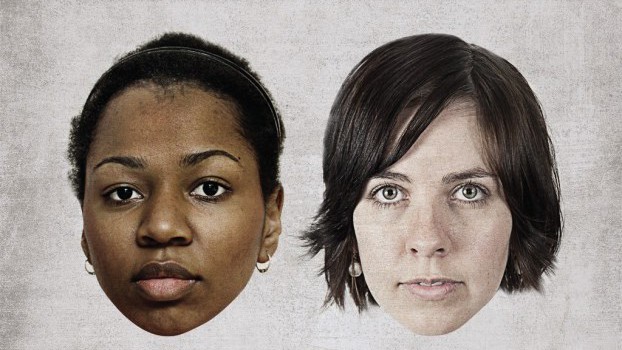 By Steve Steck
The world is a frightening and uncertain place right now for those who identify as "other." It is a sentiment amplified by the ushering in of the Trump era and magnified by the horror and violence that ensued in Charlottesville.

Yet the various approaches we in advertising continue to take to promote diversity and inclusion are simply not moving the needle forward. Hate keeps on winning.

Diversity remains a complex and multi-layered issue. As marketers, we work to shape thinking, change perceptions and drive pro-social actions. Yet too often we inadvertently lead with our own biases, work alone in our silos and quickly churn out creative pieces that at best garner some sense of awareness.

Issue-based campaigns surrounding race, gender, sexuality or socio-economic status are still viewed by agencies as an easier way to win industry awards. As a result, these campaigns may be done pro bono or on lean budgets and with very little time granted to develop the holistic research required to arrive at actionable insights. As someone who has worked at some of the largest and most accomplished agencies in Canada, I have definitely been guilty of this.

The reality is that the demographic shift of the advertising audience has far outpaced the demographic shift of the advertising agency. It is no wonder that three quarters of the black millennial audience would like to see brands better represent diversity in their ads, nor is it surprising to learn that those who do not identify as white or cisgender still comprise only a fraction of the overall advertising universe. Since big global brands like Pepsi have missed the mark by prioritizing sensation and spectacle over meaning, we who steer the messaging bus need to learn from these types of lessons by hitting the brakes and actually thinking through what constitutes the best route forward.

It is not easy to recalibrate one's thinking and I am certainly not claiming to have all the answers, but I am saying that after years of attempting to demystify complex issues and testing ideas, I do have a perspective on what can work.

Recently we were tasked with a challenge on behalf of the City of Toronto and OCASI (Ontario Council of Agencies Serving Immigrants). Fueled by terrorist attacks in Paris and Orlando, many of the Syrian refugees entering Canada were being greeted with anti-Islamophobic sentiment. It was therefore imperative to engage reasonable citizens in a dialogue around how new immigrants were being seen and treated.

After a great deal of debate with those on both sides of the issue, we unleashed an equally honest and provocative strategy that forced Torontonians to focus on their own implicit biases and fears, reinforcing the fact that intolerance remained the only longstanding resident in the city without the right to a home or place. The campaign drew out a great deal of conversation, attention and social engagement, beyond what we had anticipated. The City of Toronto asked for three more campaigns to tackle prejudice under the banner of "Toronto For All," specifically surrounding the issues of anti-black racism, homelessness and transgender youth of colour.

The "Toronto For All" campaign series appears to resonate due to the fact that we have deliberately taken an inclusive approach to communicating diversity. We have intentionally challenged traditional agency protocol and spent our time not sidestepping but working closely with our clients, partners, and various members of the Muslim, black, homeless and trans communities.

We promised ourselves at the outset that their experiences would be accurately and respectfully reflected in every piece of written and visual communication. And that anything less than full immersion would prevent us from actualizing success. Our network of partners – the City of Toronto, the Ontario Council of Agencies Serving Immigrants, the Toronto Alliance to End Homelessness and the Black Coalition for AIDS Prevention, to name just a few – have drawn upon raw and real lived experience in order to help us create and shape an environment for raw and real audience engagement.

There is no ultimate prescription for this type of marketing. We learn through trial and retrial. But here are a few things to consider when working on issue-based diversity and inclusion campaigns.

Know your audience intimately – be it the people you are communicating to, on behalf of or in partnership with.

Balance the tension in "hot button" issues – by giving space and attention to that which can provoke opposed to that which can repel.

Draw from real experiences – by ensuring the voices that need to be heard and represented are there with you at the table from the outset.

Question your instincts – and challenge yourself to collaborate with many so that you have a chance to speak for all.

Establish an attainable goal – or else the hard and honest conversations that need to be had by everyone dissolve into nothing more than lip service.

Learn from the experience – and strive to do better the next time out on behalf of those who deserve your professional best.

In the end, advertising acceptance will always require diverse thinking by a diverse group of individuals working towards an entirely inclusive end goal. We must fight some natural urges and remind ourselves that ego and isolation have no place in this realm and should be replaced by genuinely researched insights and entryways that lead to measurable societal change. Only then do we begin to become who we truly want to be versus what we continue to preserve, be that as citizens or as marketers.

Steve Steck is VP of strategy at Public Inc.