Indochino evolves its CMO role
Retail and online revenues now fall under Peter Housley's single strategy.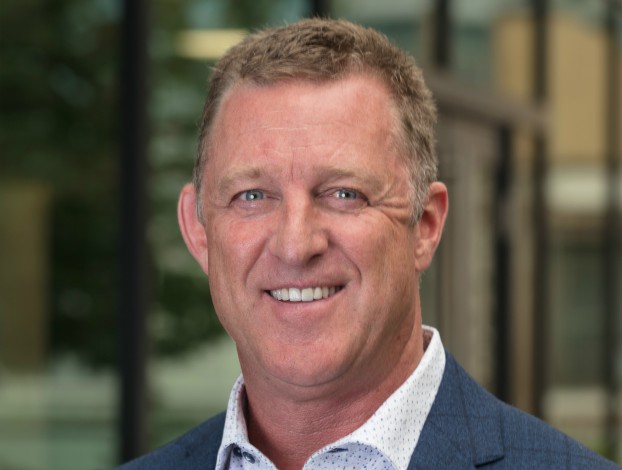 Indochino, the men's fashion retailer born online and currently expanding its bricks-and-mortar operations, has expanded the role of its chief marketer, Peter Housley.
Housley (pictured above), who has been with the company since 2015, has seen his title change from chief marketing officer to chief revenue officer.
He remains the senior-most executive to oversee the company's brand and marketing strategy, but where this had previously included accountability for the online retail P&L, he now takes on oversight for physical store revenue as well.
Indochino's physical retail strategy is in its third year, having grown from a handful of "travelling tailor" popup shops to 17 "showrooms" in 13 North American markets.
Housley says revenue is "about split" between online and retail customers, "and we wanted all revenue leading up to one person with one set of plans, one consolidated P&L," Housley says.
The brand targets men  25-to-39 years old, and sees somewhat of a divide down the middle of its age range – younger men seem to prefer fully transacting online while the older half seems to prefer coming into the showroom to be measured before ordering on the website.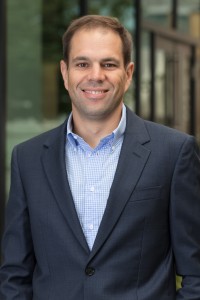 Regardless of age, Indochino's acquisition experience tends to be the same, however. Because explaining the company's offering can be a lot to fit into a tagline (the retailer drives its prospects to its website to either instruct them how to measure themselves at home in order to submit measurements online to covert the sale there or make an appointment to visit a shop), Indochino relies on offer-based Facebook display, SEM and podcast ads to target men a few levels into the consideration funnel already.
Physical stores have driven a lot of new business in their three years of existence. Housley believes this is due largely to the more premium experience they present – personal measurement, physically examining fabrics and patterns et cetera. He'd like to see the online experience become just as engaging.
The company currently has tech that can match an online shopper's IP to its nearest physical showroom to help connect the two experiences, but "now that we are at this junction in our company's growth, we probably need to re-imagine our web and mobile experience to introduce [physical] retail into the mix sooner," Housley says.
That way, new customers can have that premium in-store experience, the brand can build a strong degree of familiarity and trust, and then rely on its web experience to drive repeat business (Housley says the retailer currently has a 90-day repeat rate of approximately 22%).
Indochino has also brought back its former director of strategy, Michael MacIntyre (pictured right) to serve as VP of e-commerce and omnichannel strategy to help on that front. He reports to Housley with a mandate to find customers for either the digital or physical storefronts regardless of where they begin their purchase path.
"I want to make sure the customers chose the journey they want and interact with the brand the way they want," Housley says.