BDC strengthens its bond with entrepreneurs
The bank's new national campaign aims to connect with the tough, sometimes lonely moments of being a business owner.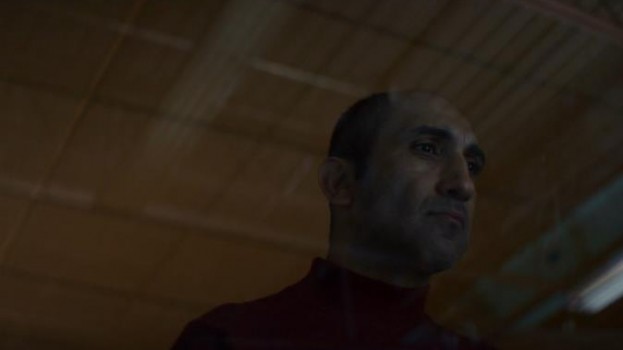 Being an entrepreneur can be a struggle sometimes, and the Business Development Bank of Canada has launched a national campaign that aims to show its not a battle that has to be handled alone.

A series of 30-second TV spots go through the internal monologues of three entrepreneurs as they struggle with the reality of running their own business, wondering if they are the only ones staying up late and working this hard to make it successful. That's when BDC comes in, letting any entrepreneurs watching know they are not alone and that the bank is as dedicated to their business as they are.

Created by Cossette, the campaign also features 15-second versions of the TV spots airing in pre-roll, as well as radio, out-of-home and digital ads. The national campaign is in English and French and launched on Monday. There will also be a branded content integration with CBC's Dragons' Den, with experts from BDC appearing in 30-second segments to comment on pitches and give advice to entrepreneurs.

Just over a year ago, BDC launched a new brand identity and campaign aimed at driving awareness about the bank's services among Canadian entrepreneurs. The "Bank Of" campaign showed a range of small business owners in their element, pulling out to show the outside of a building with signs saying things like "bank of early risers" or "bank of freewheelers."

Michel Bergeron, SVP of marketing and public affairs at BDC, says the campaign was well-received overall, but the best response were to the parts that reflected real moments in establishing a business. The "Bank Of" messaging from last year will be maintained – especially in print and digital creative – but the overall aim is to create more of an emotional connection by focusing on tough-but-relatable moments and thoughts.

"We tried to stick to more realistic moments, as opposed to made-up moments," Bergeron says. "It's a challenging journey to be an entrepreneur, and it's lonely at the top. They spend a lot of time thinking about those challenges on their own because they're not sure who to talk to. So we want to connect to their thoughts and doubts, but also their resilience and determination so they understand how much we understand about what they are doing."

Bergeron adds that another piece of positive feedback from last year's campaign was that it made BDC stand out from other banks. That was an important goal for the organization to achieve, as it is much smaller than the big Canadian banks.

"The typical entrepreneur that is drawn to our services are younger, tend to be in high tech fields and are growth-minded," Bergeron says. "For this client base, it can be hard to get your first financing from the bank when you're new or growing fast. Our angle is to be very different and owning that territory of being for entrepreneurs and catering to their needs."

The mass side of the campaign is meant to continue to drive awareness for the BDC brand and its services, an ongoing priority for the bank. But Bergeron says that since last year's rebrand, the bank has increasingly viewed the digital side of its marketing mix as more of a business channel to drive conversion.