2017 Brands of the Year: Cheers to SAQ's CRM success
Quebec's liquor retailer makes it very personal.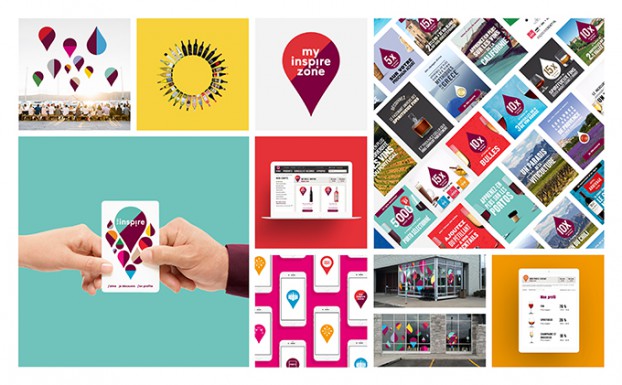 This article appears in the October 2017 issue of strategy.
We're rolling out our 2017 Brands of the Year. Here, read about how Nissan is standing out in the competitive SUV category and how A&W is adapting to meet millennial wants. Be sure to check back later this week for the stories behind some of this year's standout brands.
One of the earliest heralds of the Société des alcools du Québec's (SAQ) CRM breakthrough opened with the lines, "A loyalty card for a monopoly? How does that make any sense?"
Peter Hadekel's article in the Montreal Gazette from January 2016 was one of the first to track the startling adoption rates of Inspire, the loyalty program introduced by Quebec's government-owned liquor retailer. But even he couldn't ignore the seeming silliness of the offer. In a province where consumers seeking quality have few options but to buy wine from the SAQ, what need does it have for a loyalty program?
Many Quebecers decided to find out for themselves, however. By the time Hadekel wrote his article, two months after Inspire's launch, 1.2 million people were already signed on – about 100,000 past its initial objective. Seventy per cent of SAQ customers knew of the program (thanks to an integrated campaign that included contesting, ads on TV, print and online, as well as engagement on social and in-store), and 64% of those who had signed up were active users.
Today, Inspire has more than two million members.
What began in 2015 with a beautifully designed "bubble" logo and the lure of points for purchases has become an effective intelligence and communication tool, signalling SAQ's evolution into a data-led company. The brand is now altering its strategy to put personalization at the heart of its operations.
Despite pundits' misgivings about whether a player as dominant as SAQ needed a loyalty program, Sandrine Bourlet, head of marketing and client experience, knew such a program could yield results. But it needed to be more than mere discounting and point collecting.
Inspire was designed to be a customer service tool from the outset in response to a study the retailer conducted to gather intelligence on how it should adjust to shifting shopper expectations (especially with the incoming millennial shoppers who, as any retailer has discovered, don't shop the same way their parents do). One of the survey's biggest takeaways was that customers wanted a more personalized experience.
That's in line with what loyalty experts are seeing across Canada. "Making people feel special and recognized for doing business with you is surprisingly meaningful beyond discounts," says Sean Claessen, EVP, strategy and innovation at Bond Brand Loyalty.
Bond's latest study on the effectiveness of loyalty and CRM programs in Canada showed Canadians tend to value experiential elements over "earn-and-burn" dividends. Respondents reported higher levels of program satisfaction from things like personalized recommendations, for example, than more common loyalty benefits like rebates and discounts.
"We all have a sense that more data is being collected on us," Claessen says. "Companies that find a way to use that productively to ease the shopping experience and make people feel special because they've done business with you… these are things that will differentiate a brand."
Bourlet says this is the very essence of Inspire's mandate. The company's focus for the next few years will be "to make the best personalized experience for the consumer as possible. We want to be more relevant. Our [goal] is to have the best CRM to understand our consumer."
Inspire launched in late 2015 with the typical trappings of a modern loyalty program: a card for your wallet, an agreement to collect data and a mobile app to track the points you rack up. Initially, the offer was $1 off a purchase after a member spent $200.
As with other loyalty plans, SAQ also offered bonus points for selected products like, say, those made in Quebec. It could likewise drive consumers to specific channels, such as online ordering, with the promise of extra points, all of which can be tracked on the app.
This initial, points-focused version of the program drove solid results at the cash register. In its 2016 annual report, the company calls out its "Get 5,000 SAQ bonus points when you buy 5 bottles or more" promotion, which generated more than 370,000 transactions.
But as its pool of customer data grew, Inspire was able to do more with it and become more of the customer service tool Bourlet intended it to be.
The customer service side really got rolling when the Inspire app was upgraded in September 2016 to add a number of personalized tools. It revolves around the customer's purchase history, and includes a list of every bottle they've taken home from SAQ to help them remember favourites and, more importantly, to make recommendations based on repeat purchases. Tend to buy Spanish garnacha? Like fruitier whites? The app looks at a customer's purchase profile and steers them to labels beyond their go-to list.
Data also showed that offering bonus Inspire points isn't the best way to engage every single customer. For example, many wine and liquor buyers are connoisseurs, Bourlet says, looking for rarer bottles that arrive in limited quantities. When new or limited-run bottles that match a member's taste profile become available, they get an early notification and are directed to order online.
Perhaps the most impressive new element is the newsletter the brand customizes to each member. Both its content and product offers are shaped by two data sets SAQ owns: the customer's purchase history and their engagement data that tracks how they have reacted to specific offers (i.e. bonus points, discounts, etc).
This means each subscriber receives offers tailored to their personal taste. Someone could, conceivably, get a deal no one else gets. No two newsletters in a subscription list of two million are quite the same.
"They're moving from being a mass-media team to a personalized one-to-one marketing team," says Louis Duchesne, EVP and general manager of Cossette in Quebec. The shop worked with SAQ on Inspire's customer journey on contract, helping shape the data strategy and what services to offer in return. After helping to build the program (with software company Comarch overseeing its development) and promote its launch, the Société had Cossette take on a broader assignment that includes brand and media strategy, digital and creative.
It's where Bourlet sees marketing opportunities going forward, dialing back on mass promotion in favour of customer experience and the relationship they have with SAQ's sales staff. In her words, there will be "more promotion, but less mass promotion."
"We can't ignore mass marketing, but it's more about branding position than discovering categories," Bourlet says. "Promotional targeting will be done with SAQ Inspire."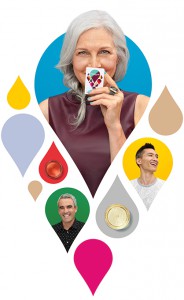 With Inspire set to become the keystone of its marketing spend going forward, its "bubble" logo appears to be invading its overall branding. While SAQ's purple square logo is still being used, the wine-drop-shaped Inspire icon can be seen everywhere these days from bags, to ads, to in-store signage.
And Bourlet says the plan will certainly evolve beyond its current form, something it can do because it's a proprietary platform.
Because SAQ owns the data, Claessen says they are beholden to no one except their customers in how they develop their program.
"I really applaud what the SAQ has done," he says. "Even in a highly regulated market, they see the value of catering to their customers uniquely, on a one-to-one basis."