Behind The Body Shop's approach to CSR
With a new owner and ambitious campaign, the brand's top marketers talk media strategy and finding new customers.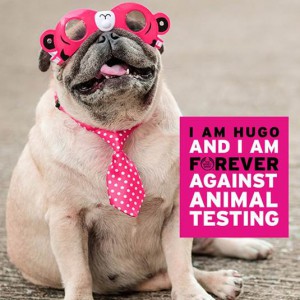 It's a busy time for The Body Shop. Not only has it launched one of its most ambitious CSR-focused campaigns ever, it has a new owner. Brazil's Natura Cosméticos acquired the brand from L'Oreal in June.

So while the two organizations are still acclimating to each other,  The Body Shop's corporate responsibility team is steering "Forever Against Animal Testing" in 66 markets, including Canada.

Strategy met with Jessie MacNeil-Brown, senior manager, international campaigns and corporate responsibility, and Jayme Jenkins, VP marketing and corporate responsibility Canada, to see if consumers should expect a new voice for the brand, and how to safely adopt global issues for regional campaigns in the age of ethical branding.

Will consumers see any change in the Body Shop's brand with the change in ownership?

Jessie MacNeil-Brown: The Body Shop is always going to stay true to its values, so not really. It will continue with its corporate responsibility strategy and we have our 14 targets, the way we've always done business isn't going to change… From the consumer point of view, it's business as usual.

Jayme Jenkins: I really hope what the consumer gets at the end of the day is the DNA of the Body Shop remains the same, but under Natura leadership, we'll have a loud voice yelling about the values of our campaigns.

The animal testing campaign wants to present eight million signatures on a petition against testing to the United Nations. How is that effort being carried out here?

Jenkins: Some countries, like in the EU, are in the middle of phasing out animal testing, whereas in other countries like Canada, it's still going on. We're working to collect 640,000 signatures in Canada, and we're lobbying the government to make sure it's banned here.

MacNeil-Brown: What we're finding you can talk to everyone about the fact that 80% of countries do not have a ban on animal testing. A lot of customers think this issue is done, and now they're asking why this is still happening. In the U.K., we have a lot of younger consumers who don't realize that this is still happening around the world. They've had the luxury of growing up in the country that was the first to ban it… When you tell Canadians 'this country hasn't banned it,' that makes it personal.

Body Shop has had CSR initiatives at the heart of its branding for a long time. I imagine you've captured the attention and loyalty of those Canadians who care about that. How hard is it to capture new consumers beyond that concerned set?

Jenkins: We are always recruiting new customers. We see that ethical buying transcends ages. Its speaks to customers across all demographics. It's getting tougher out there because, compared to when we started in Canada, there are tons of competitors now. But [CSR] isn't something we've added on to our brands. It's always been there.

Your mass media spending its quite low. What channels are most effective for you?

Jenkins: Digital channels are so important. Our customers engage with us really well in social media channels, especially Facebook. But what's most interesting is the message. We're always testing new messages because we're always testing new products, but customers respond so much more to a values-led message than a product-led message.

There are many ways to address social issues and get people on board. "Forever Against Animal Testing" is certainly very approachable, almost cute. Why take that route?

MacNeil-Brown: We empower. We bring everyone with us. We try our hardest to make our communications fun. We don't want to scare people, we don't want to horrify them. We focus on positive impact.

Did you consider the alternative? Going for shock tactics?

MacNeil-Brown: This conversation always comes up around animal testing, but that's not who we are as a brand. I led our biggest campaign to stop sex trafficking with children. That's a tough topic to focus on, but we made the conscious decision not to scare people or shock them. We tell people the issue and don't go into the details, because they get it straight away. What we found is because we had a colourful, empowering campaign, CNN wanted to cover it because we were different. There are a lot of benefits behind an empowering, positive message. You avoid that feeling of a consumer saying "I don't know enough about this so I can't get involved." Empowering means giving people simple steps they can take.