Nick Dean to leave KBS
The agency's Canadian CEO is departing to join licensed cannabis producer Emblem.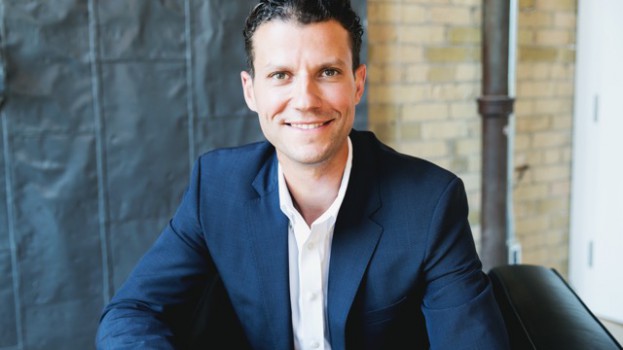 Nick Dean will no longer be the CEO for KBS Canada at the beginning of 2018.
Effective Dec. 31, Dean will be stepping down from the position to become CEO of licensed cannabis producer Emblem.
"As we begin this new chapter, we look forward to welcoming a new team lead who will continue to modernize our client's brands," Guy Hayward, global CEO for KBS, said in a press release. "On behalf of the KBS team, we thank Nick for his years of dedication and leadership, helping Canada become a key pillar of our global network."
Matt Hassell, KBS Canada's chief creative officer, runs KBS' Canadian operations as partners with Dean and will be leading the executive team's search to find his replacement. Day-to-day account leadership will continue to be overseen by Lorri McDonald, managing director in Toronto, and Pierre-Luc Paiement, general manager in Montreal.
The rest of the executive team includes Rick Chiarelli, chief marketing officer; Sharmila Selvarajah, CFO; and Laura Kim and Sacha Ouimet, the agency's ECDs.
Dean joined KBS Canada in 2010 as VP of client services in its former digital division BabyRobot. He became president of the agency's Toronto office in 2013, overseeing the 2014 merger with Capital C, before filling Steve McCall's role as national CEO in 2015.
Dean's new role with Emblem will take effect no later than Jan. 15, pending approval from TSX. He succeeds Gordon Fox, who joined the company at its inception in 2013 and became CEO in 2015. Fox will retain his position on the company's board of directors and continue to provide guidance at the leadership level.
While Dean will undoubtedly bring valuable brand building and marketing expertise to Paris, Ontario-based Emblem as the legalization of recreational cannabis in Canada approaches, his experience with healthcare and pharma brands was specifically spotlighted in a press release announcing his appointment. Emblem has been pursuing further growth on the medical side of the cannabis business, such as a partnership announced earlier this month with  Canntab Therapeutics to develop a new oral sustained release product for cannabinoids.