Canopy Growth brings on Ted Chung
The entrepreneur and Snoop Dogg manager will advise the cannabis producer on the development of its content strategy.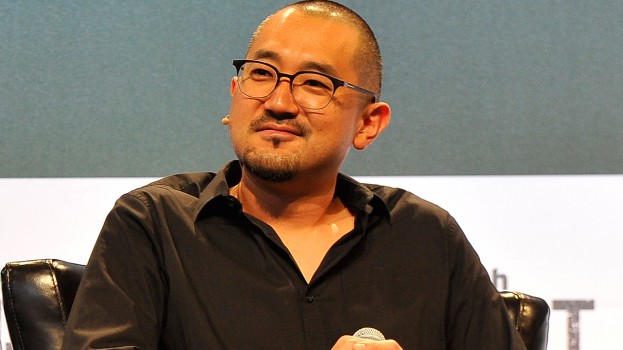 Canopy Growth has made another move in the development of its marketing strategy, bringing in Ted Chung as a strategic advisor for content strategy.

Chung is an entrepreneur with experience in the marketing, media and cannabis fields. He is a founder of L.A.-based talent agency Stampede Management and lifestyle marketing agency Cashmere. He is also rapper Snoop Dogg's longtime manager, co-founding cannabis culture site Merry Jane with him in 2015 and serving as an executive producer on the TV series Martha and Snoop's Potluck Dinner Party.

It was through Snoop Dogg that Chung first worked with Canopy Growth. Early last year, Canopy's Tweed brand signed a deal with Snoop Dogg's LBC Holdings to gain exclusive rights to use certain content and brands owned by the rapper's company, most notably the Leafs By Snoop line of cannabis.

In his new advisory role with Canopy, Chung will help the company leverage opportunities to strengthen its brands in the lead-up to recreational legalization, which include the more lifestyle-focused Tweed, Bedrocan for medical users and Spectrum in international markets. In a press release, Chung specifically pointed to the creation of a content strategy that is thoughtful of both existing cannabis culture and the way it becomes adopted by the mainstream over the next year.

Chung's involvement with Canopy follows the company's August hiring of former Molson Coors head marketer David Bigioni to lead marketing efforts for its roster of brands.

"In a competitive media landscape that rewards innovative approaches to responsible education and awareness, [Chung and Bigioni] have proven their ability to create stories and moments that resonate with people," said Mark Zekulin, president of Canopy Growth.

Earlier this week, it was also announced that alcohol giant Constellation Brands will acquire a minority stake in Canopy, providing the cannabis producer with support in several marketing- and brand-related areas.

Though Canopy has not done any major above-the-line marketing, it has made a number of efforts to build its brands this year. It has been expanding the Spectrum and Tweed brands acquisitions, minority ownership stakes and strategic partnerships with existing producers. Earlier this year, it launched Tweed Main Street, an ecommerce platform that allows registered members to purchase products from across Canopy's brands.