VQA Wines toasts to cultural experiences
Ontario's wine authority builds off its platform to host a deconstructed, multi-sensory tasting.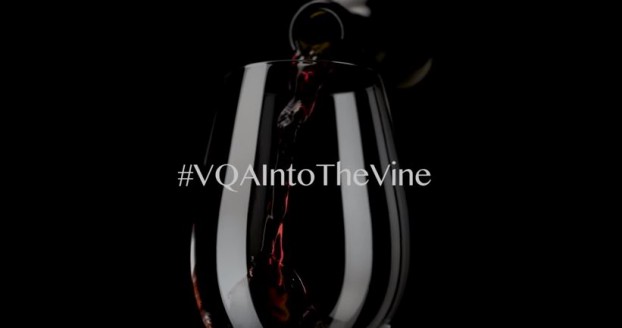 VQA Wines of Ontario is aiming to make its wines the product of choice for Ontarians by turning brand promise into cultural brand experiences.
From Nov. 10 to 12, the Ontario wine authority is hosting a multi-sensory tasting experience in Toronto called Into the Vine, inspired by six wine varieties.
Developed in collaboration with six local and international artists and studios, the event features art, wine and food tailored to the unique characteristics of the six featured varieties: Sparkling, Riesling, Chardonnay, Pinot Noir, Gamay Noir and Cabernet Franc. Guests pass through a series of rooms and installations, each hosted by two Ontario wineries (for a total of 12 wineries per night). Every evening will feature a different set of wineries.
The event features the work of artists from multiple disciplines, including Madison van Rijn, Studio F Minus, WeCIP, Guillaume Marmin, Atomic3 and Xiaojing Yan, as well as the culinary creations of Toronto chef Cory Vitiello.
The Into the Vine activation is the latest extension of VQA's "Tastes Untamed" brand platform, which launched last year. The platform has so far tested well with consumers, especially millennials, according to research by the Wine Marketing Association of Ontario, the body responsible for promoting VQA wines of Ontario.
Sylvia Augaitis, the WMAO's executive director of marketing, says consumers already understand that VQA is a certification of quality assurance (VQA wines are made exclusively from 100% Ontario-grown grapes). The next step is turning that certification into a brand that merges cultural and wine experiences. The "Tastes Untamed" platform is intended to point to the experience of getting a "taste" of culture and a taste of what's different, bold and fresh in the world of wine.
Augaitis says the effort comes at a time when Ontario's wines are garnering national and international recognition. She says the body's primary objectives going forward are building emotional connections with VQA, changing consumer perception and habits, and driving sales of VQA products. The idea is to "inspire pride in our own wines," seeing as local consumption habits continue to favour imported products — to the bewilderment of wine drinkers from other wine regions around the world, Augaitis says.
Despite not being one of Ontario's wine regions, Toronto was selected for the activation, because VQA Wines wanted to "bring the wine region" to the city, according to Augaitis.
WMAO is working with Sid Lee on the activation. It partnered with Toronto Life to create a series of content videos and articles in support of the tasting and is promoting it through print ads, website content, social media and wild postings. The event was also supported through Faceboook, Instagram, YouTube pre-roll ads, and influencers.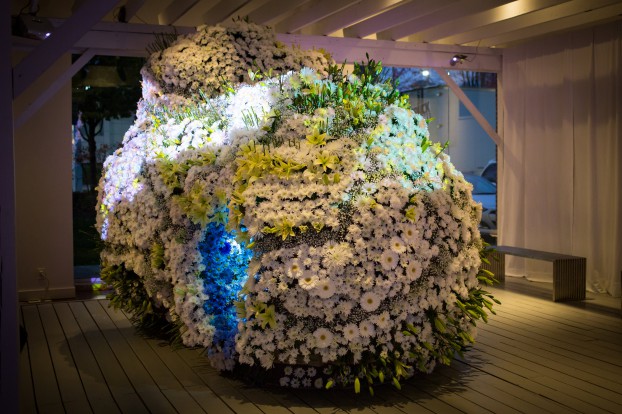 Pictured: The Riesling installation, composed of 40,000 flowers,  created by the Studio F Minus, and artist/architect collaboration between Mitchell F. Chan and Brad Hindson.