AOY Silver: JWT's movement strategy
The agency has turned to mobilizing consumers around resonant ideas.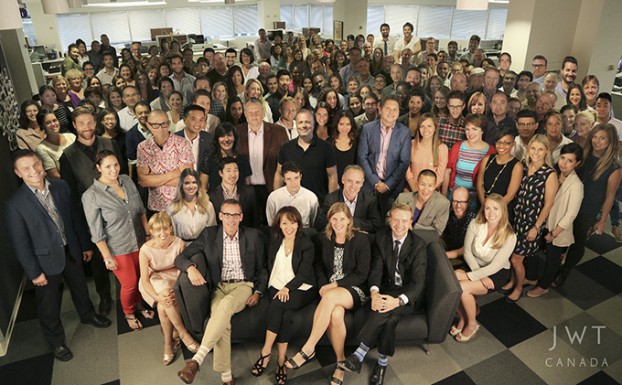 This article appears in the November/December 2017 issue of strategy.
There's a bit of a recurring theme in J. Walter Thompson Canada's work these days. The Toronto-based shop has made a strategy out of mobilizing movements and it's led the agency to some milestone successes, this year's AOY Silver award being one.
It started three years ago when JWT embarked on what president and CEO Susan Kim-Kirkland calls a transformation agenda. "We talked about not creating ads," she says. "We talked about creating ideas that people want to talk about, and being relevant."
The shop's movement strategy aims to mobilize consumers around resonant ideas and has led cause brands – from the Children's Miracle Network to the Yonge Street Mission – to its door.
It's become a core part of the agency's go-to-market strategy, and a competency it's used to great effect, especially over the past year.
Just look at some of its most recent work, such as the award-wining campaign "#20MinutesOfAction4Change" for White Ribbon, an organization centred on men and boys ending violence against women.
The campaign was a response to a rape at Stanford University, where a convicted rapist's father described his son's penalty as "a steep price to pay for 20 minutes of action." Motivated to eradicate that destructive point of view, and armed with the insight that some dads aren't great at talking to their sons about tough topics, JWT and White Ribbon worked to create a social movement.
They leveraged media partnerships and digital channels to rally men to lead the conversation on sexual consent, encouraging fathers to talk to their sons about the issue. School boards, celebrities and influencers got on board, as did Prime Minister Justin Trudeau.
The campaign has logged over 110,000 minutes of talk time between fathers and sons to date, and also helped JWT Canada bag a Bronze PR Lion at Cannes.
"[It] really is a demonstration of how people will get on board with something that's meaningful."
Another kind of movement created by JWT involved a campaign for Air Canada, which tapped into Canadians' patriotism. It brought people together around the country's 150th birthday celebration, calling for them to share videos about their favourite Canadian places.
JWT was even able to bring people together by tapping into their collective disdain for Canadian weather. It created a digital "Winter Swear Jar" for Hotels.com – every time someone shared their hatred for Canadian winter in a curse-laden tweet, it deposited a quarter in the "social slush fund." Every time the jar was filled, Hotels.com gave a $1,000 gift card to a participant so they could make their winter escape.
When you piece the work together, there's a clear M.O., and Kim-Kirkland attributes the resonance of these campaigns to an understanding of how consumers act in the world today.
"They're actively involved," she says, "…you need to figure out how to mobilize [consumers] and that became part of the way we thought about everything."
The agency's social strategy is also being driven by an understanding of how consumers will act in the world of tomorrow and what that will mean for brands.
In Cannes this year, JWT's global innovation leader Lucie Greene talked to strategy about a near future where brands will move beyond screens, becoming an ambient and embedded part of everyday life. It's an evolution she says will be driven by Gen Z and it will raise new challenges around how brands interact with consumers.
Highly critical, very politicized and "marketing aware," centennials, said Greene, are brands unto themselves. They prioritize social good, and their celebrities are their peers, whom they interact with via social channels.
"When you think about a movement and you think about mobilizing that [Gen Z] group, we're going to have to branch out and really get comfortable with experiences – how we act, behave and become part of everyday life," says Kim-Kirkland.
That requires keeping a handle on cultural relevance. So JWT plans to look across its network to broaden its creative perspective by pursuing cross-border collaborations and more global remits, she says.
"Global teams" are pairing JWT Canada's strategy and account leads, along with other agency groups, with their counterparts in other markets, she says. That way the team can look at JWT Canada's brands "from an outsider's point of view." The goal is to not only broaden the agency's cultural perspective, but also to remind itself of what makes JWT Canada uniquely Canadian.
"Our ability to take learning from other parts of the world… has been unbelievable," says Kim-Kirkland. "And the flip side, when we're engaged on these global remits, our Canadian perspective is becoming even more relevant – the things that we stand for really do matter."
New business
Trillium Health Partners, Children's Miracle Network, The Yonge Street Mission, Four Seasons Hotels and Resorts
New Hires
Kristi Karens, VP, strategic planning
Staff
237
Cases
---
Campaign: Test Drive Canada
Client: Air Canada
Campaign: #20MinutesOfAction4Change
Client: White Ribbon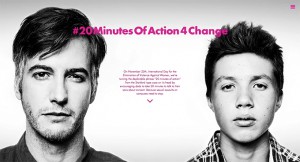 Campaign: The Views Are Different Here
Client: Tourism Toronto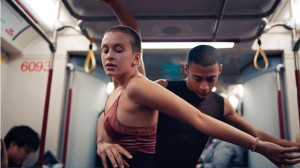 Campaign: Cart-Thru
Client: Tim Hortons
Campaign: #WinterSwearJar
Client: Hotels.com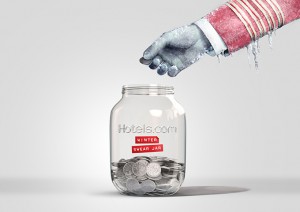 For full cases, go to aoywinners.strategyonline.ca/2017