SickKids launches #Tech4SickKids initiative
The hospital turns to the tech community to help fund innovations and transform treatment experiences.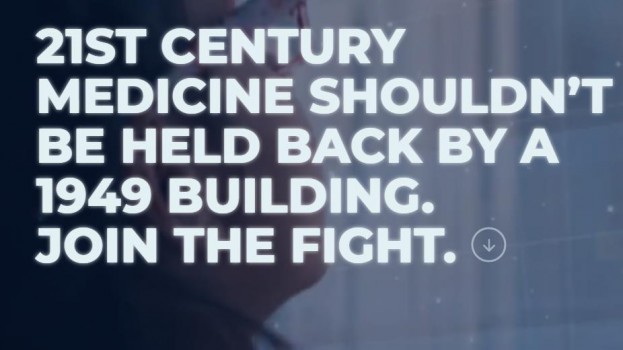 SickKids is already in the midst of its most ambitious fundraising goal in the hospital's history, but it is also turning to leaders in technology to help it bring ambitious innovations to the way it treats patients.
Formally launched at an event last night, "#Tech4SickKids" is an initiative that aims to engage the tech and innovation community to raise $25 million that will be put towards using the latest technology to improve the patient experience at the hospital.
Funds raised through the initiative will be put towards three specific areas: supporting the country's first Chair in biomedical informatics and artificial intelligence who will provide leadership to its efforts; helping the hospital use data intelligence to improve efficiency and reducing patient risk; and building a clinical campus with a state-of-the-art Emergency Suite.
#Tech4SickKids is part of the broader "SickKids VS Limits" campaign that aims to raise $1.3 billion over the next five years to help rebuild and modernize the hospital's facilities.
Assembling marketing thinkers
The hospital has also created a Tech and Innovation Advisory Council comprised of 39 representatives from tech companies and marketers from national brands such as Wrigley and Pelmorex. In addition to fundraising support, the council will provide guidance on how SickKids can embrace new technologies before the new hospital is built.

The potential applications for new technology at SickKids are numerous, from genetic medicine to surgical robots to wearables that help track treatment. But  Dr. Sarah Muttitt, chief information officer and VP of information management and technology at SickKids, says it all comes back to one thing: data science. The use of biosensors, wearebales, nanotech, genome sequencing and imaging will give the hospital a much more holistic view of its patients, which is especially important considering 90% of care happens outside of a doctor's office.

"What we see in the future is digitizing our patients," Muttitt says. "Data science addresses all the noise in the data to recognize trends and come out with information that will allow us to improve care. If we can do things like match a genome with the right medication, we have much more personalized and precise care. The ability to cull through the data is what will really allow us to do those things."

The use of data and technology is not just about helping the doctors better treat diseases. It's about providing a better overall patient experience by providing more efficient and effective care, which includes sharing its data with patients so they can make informed decisions about their health.

The efforts are also about reinforcing SickKids' position within pediatric health. "We want to continue to be a leader in Ontario and across Canada," Muttitt says. "The data science and application of all the technology and intelligence isn't just for our patients, but for pediatric health care globally. We have such a wonderful opportunity, and even right now as we build out our information systems, we are doing it with other children's hospitals. The opportunity here is to have an impact at a much greater level."