YMCA works up a sweat for social causes
The organization's GTA branch has redefined its health and fitness positioning to align with its broader charitable mission.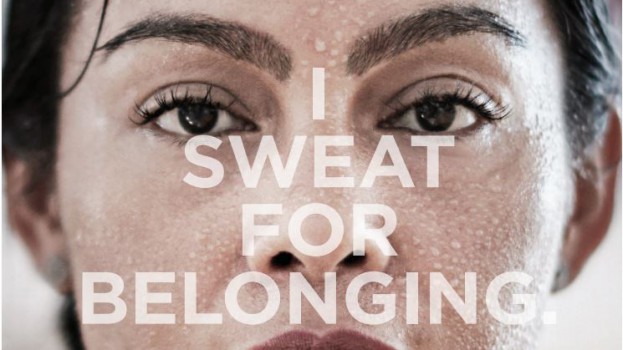 The YMCA in the Greater Toronto Area is taking a new approach to its health and fitness positioning in an effort to differentiate itself in the crowded fitness space.

Its new "Sweat for Good" creative platform was developed by BrandHealth – a Peterborough, Ont.-based health and wellness advertising agency – and debuted on Nov. 6. The platform is built around the idea that by working out at the YMCA, members are contributing to the greater good made possible through the organization's social programs. As part of its charitable mission, the YMCA offers immigration services, youth housing services and camps, childcare and employment services.

"Sweat for Good" is intended to draw a connection between regular exercise and the commitment and hard work that it takes to create social good (the campaign includes the tagline, "The sweat you break at the Y isn't just for you; it's for all of us"). The platform also posits that "sweat is universal" and doesn't exclude any gender, race, ethnicity, religion, income level, size or shape.

The creative features members, volunteers and staff from YMCAs in the GTA and includes a 2-minute "anthem" video, 30-second and 15-second spots, OOH signage, in-facility promotional materials and a campaign microsite, with the assets being leveraged on social and digital channels. The YMCA is working with Veritas on PR and is handling media internally.

While past campaigns have been shared by YMCAs across the country, the Sweat for Good creative was developed specifically for Toronto audiences. The people in the main spot reflect the diversity of the city and the ad includes subtle nods to Toronto's urban landscape, such as a glimpse of a Toronto Transit Commission streetcar.

Nora Gorman, VP marketing at YMCA Greater Toronto, says the company chose to include YMCA members and staff in the creative to give it a degree of authenticity. It also wanted to show that the gym is inclusive and doesn't only include the "perfect" bodybuilder types often used in fitness commercials. GoodLife Fitness has also recently cast employees for its creative, as has sports retailer Sport Chek.

Sweat for Good is part of the organization's fall and winter recruitment efforts targeting primarily those between the ages of 18 and 44, according to Gorman. She says the YMCA does well with young families (who are often willing to travel further for their workouts) but that it sees room to grow with the millennial segment.