Nestle is looking to get louder
The 'historically quiet' company found unlooked-for affection in Canada, which it intends to leverage.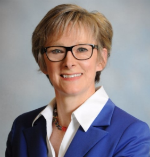 Nestle Canada's recent consumer study will change how it communicates with Canadians to better position the multinational as a more personal, locally relevant company.
Its survey, conducted this summer among more than 1,200 Canadians by Pollara Strategic Insights, showed Canadians have more affection for multinational companies and their brands than one might think.
A huge majority of respondents – 94% – said they believe global companies can "act in local interests and most believe they do so more often than not," according to Nestle.
Shelley Martin, president and CEO of Nestle Canada, presented her findings at Toronto's Economic Club last week. She told strategy that the research was meant to measure the strength of a harmful narrative it saw playing out globally that painted multinationals in a bad light. It wanted to put data around the sentiment that "big companies are bad," she says.
Multinationals, especially in the food industries, have faced increased pressure from buy-local movements that support regional producers and espouse the idea that locally produced food is a more ecologically sound purchase. On the political front, there has also been a strengthening of nationalistic sentiment among Western countries over the last two years. President Donald Trump, as one example, has berated American industry for allowing international trade partners like China to take advantage of it, kicking off a fresh wave of "buy American" sentiment.
Martin says media narratives like these weigh on the minds of CEOs and marketers, who are looking for ways to increase their local relevance. "We wanted to know what were were dealing with," she says.
So the 94% figure was a pleasant surprise. But beyond that, Martin says she was surprised that millennial Canadians showed more support of big companies than Baby Boomers. Despite Martin's initial guess that millennials would prove to be more cynical, responses showed they were more likely to see big companies as entrepreneurial, people-oriented and innovative.
There are, however, reputational obstacles multinationals still face. Perhaps unsurprisingly, the big guys are often seen as profit-focused and impersonal.
"Multinationals must focus on local relevance, be more transparent about where and how they profit, and clearly communicate how they are making a positive impact wherever they operate," Martin said in a release.
Martin says the research will drive Nestle to "double down" on initiatives that demonstrate the benefits its scale add to Canada and its communities.

"We have a huge employment base of 3,500 people," she says. "We buy $700 million worth of Canadian products and services, we support local communities where our factories are, we support Kids Help Phone. But people don't know that."

Martin says the "historically quiet" company has the "confidence" to talk about these things more now that it has data that proves there is a need. This likely won't emerge in broad messaging via advertising, but Nestle may, for example, ramp up its community efforts "so we'll have more stories to tell."