The LCBO's holiday guide to responsible hosting
The new CSR campaign was born from a year's worth of insights that led the brand to tap influencers and take to the streets.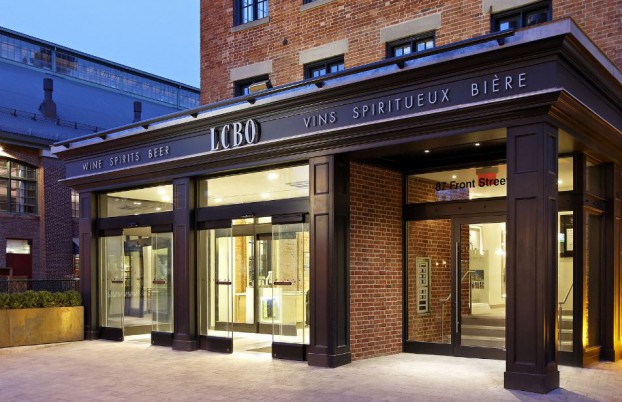 The LCBO launched its annual end-of-year CSR campaign this week with a focus on helping people host enjoyable and responsible holiday parties.
The liquor control board's "That's Responsible Hosting" campaign went live on Nov. 26 and will be in market for six weeks. It consists of digital, OOH, social, influencer and experiential executions, with assets that have taglines like, "The key to a great party? No keys at all" and "If it looks and tastes like a cocktail, it might be a mocktail."
In the past, the LCBO's holiday campaigns have often focused on the party host's role in preventing drinking and driving. This year, however, it has expanded that messaging to include other important aspects of hosting, namely making food and water available throughout the night and offering alternatives to booze for those who'd rather go without.
"This [campaign] is not about not drinking," says Jennifer Bell, the LCBO's executive director of communications and CSR. "It's about equipping hosts with tips and tools and interesting ideas on how to throw a really terrific party while being responsible at the same time."
As usual, the LCBO is targeting consumers who are of legal drinking age, but is focusing specifically on those aged 19 to 25 who will be organizing and attending holiday parties over the next month.
The LCBO worked with its in-house marketing team, along with agencies Bensimon Byrne and Narrative PR, on the campaign. Bell says it is intended to complement the liquor control board's holiday retail campaign, "Give, Share, Enjoy," that is currently in market.
The LCBO engages with consumers throughout the year to develop the insights that inform its campaigns, according to Bell. Last year, those insights revealed that traditional TV advertising had a limited "brand link," that more attention-getting creative and slogans were needed, that there was room to grow awareness of the LCBO's CSR efforts and that messaging connected to responsible hosting and alcohol-free mocktails were seen as credible coming from the LCBO.
PHD Media is handling media buy, which includes OOH on transit shelters in areas throughout Toronto, Ottawa, Mississauga, Vaughan, Markham, Hamilton, London, Kitchener, St. Catharines and Brampton, starting Dec. 4. There's also a digital push consisting of interactive banners and ads on lifestyle websites, such as Martha Stewart, Chatelaine and All Recipes.
In addition, the LCBO is also working with lifestyle influencers who will post photos and recipes on Instagram and Twitter throughout the campaign and create video content for paid Facebook posts and 30-second pre-roll ads on YouTube.
To round out the campaign, the LCBO has planned an experiential execution with street teams, accompanied by carolers, who will be handing out hot chocolate and cider to transit riders in Ottawa (on Dec. 8), Toronto (on Dec. 15) and in London (on Dec. 16) as a "thank you" for using a responsible mode of transportation.