Fountain Tire gets drivers to tread lightly
The auto service shop surprised commuters with tire checks on one of Alberta's most dangerous highways.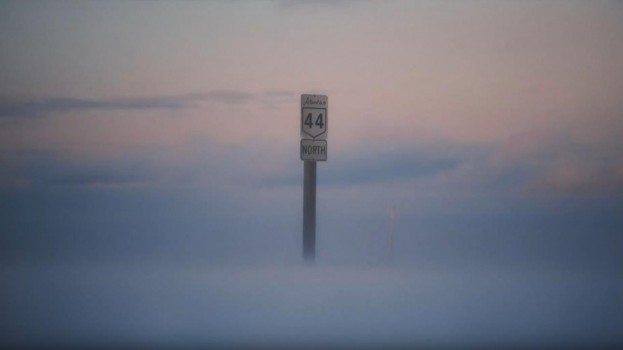 The snowy winter months have arrived, so auto service and repair chain Fountain Tire is doing its part to keep the roads a little safer in its latest campaign.

Alberta Highway 44 is 171 km long and stretches from just west of Edmonton to near Lesser Slave Lake in the north of the province. It is also a dangerous stretch of road, having been the scene of more fatalities than any other highway in the province from 2005 to 2014. Those accidents are largely due to icy conditions and low visibility in the winter months, and having tires with worn treads increases the chance of an accident by 26% in those kinds of conditions.

At a gas station off Highway 44, Fountain Tire and its recently named AOR FCB Canada set up 3D imaging to scan the tires of vehicles as they drove in for a fill-up. Many of the drivers passed, but 31% of the tires scanned had worn past the recommended point and failed the test. Those vehicles were brought to a nearby Fountain Tire location, where the owner was given a free set of new tires to complete the rest of their trip safely.

The gas station stunt was documented on film, with the video (below) shared on Fountain Tire's social channels.

"It's interesting to us that tires are such a low interest category and yet when it comes to road safety their importance is incredibly high," said Nancy Crimi-Lamanna, CCO at FCB Toronto. "We wanted to close that mindset gap and get people to think about the impact their tires can have on their driving performance, especially during poor road conditions. After all, the best way to survive an accident is to prevent it and checking drivers' tires is an easy way that Fountain Tire can help make sure more people make it home safely."

Fountain Tire will check the tires on any vehicle that is brought in, regardless of where they were purchased, and also has tips on its website to help drivers examine their tires at home.