Jumpstart takes on accessibility
Canadian Tire's charity is running a campaign to promote its support of giving children with disabilities access to sports.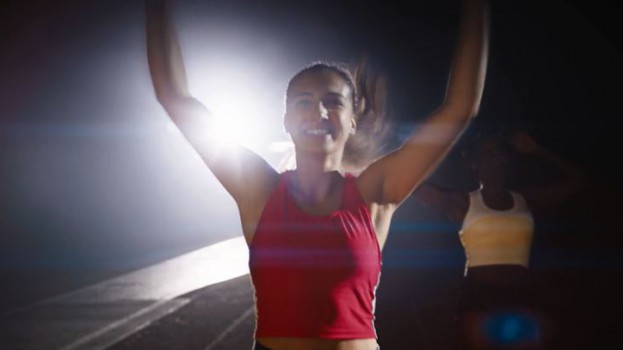 Canadian Tire is hoping to remove more barriers for children through its Jumpstart charity, expanding the initiative's mandate to include accessibility.

In September, the company announced it was committing to raise an additional $50 million over five years to give children with disabilities greater access to sport and play. Since its founding in 2005, Jumpstart has generally focused on helping disadvantaged children through sports programming, equipment, transportation and addressing financial barriers.

Expanding Jumpstart's mandate to include barriers associated with disability was the "brainchild" of Canadian Tire CEO Stephen Wetmore, says Eva Salem, VP of strategic marketing, but others on the leadership team agreed that the initiative aligned with Jumpstart's existing mission and brand.

On Feb. 19, it launched an integrated campaign developed with Taxi to promote its renewed investment. The campaign includes a 30-second TV spot that shows a woman racing to a gold-medal win in track. The athletic feat turns out to have been imagined by a young girl with a prosthetic leg, who aspires to become the athlete of her dreams. The spot first aired during the CBC Olympics broadcast, and has since aired across conventional and speciality channels.

That children should only be limited by their own imaginations was the core insight of the campaign, says Salem. The idea is that, for children, "if you can imagine it, you can make it happen."

The campaign also includes a series of digital videos featuring real children sharing their dreams about the future and what a world without barriers to play means to them. On social, Canadian Tire is using its roster of athlete ambassadors, including Rosie MacLennan, Benoit Huot and Stephanie Dixon, to promote its latest investment in Jumpstart.

As a corporate charity, Jumpstart involves all Canadian Tire banners. With that in mind, Salem says the strategy behind the campaign was "not about a specific banner or specific brand mandate. It's really about this idea that we, as a corporation, care about kids and healthy lifestyles and playing."

Since its inception, Salem says the charity has helped 1.6 million children across Canada and raised about $145 million in funding.