Evo launches a skill for Alexa
The BCAA's car sharing service is the first in Canada to give members a voice-powered option.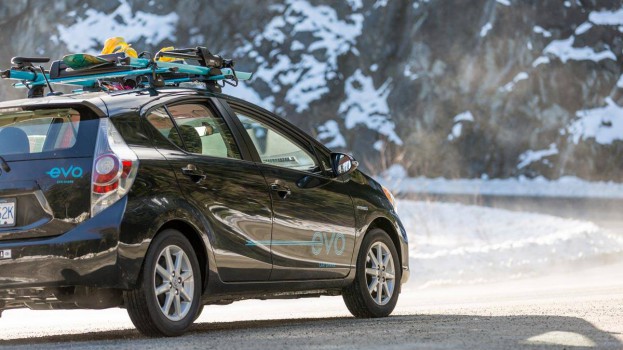 The British Columbia Automobile Association has launched an Alexa skill for its Evo car sharing service, giving Vancouver residents a new option for booking a short-term ride.
The skill (Alexa's equivalent of an app) will allow users to perform several of the same functions as the Evo mobile app. By posing a question to an Alexa-enabled device, members can find and get the walking distance to the nearest available Evo vehicle, make a reservation for a car, get information about how much time is remaining on a reservation and make changes to their bookings. The Evo mobile app must still be used to start and end a trip, and to unlock the vehicle once a reservation has begun.
The BCAA worked with digital production studio Apply Digital to develop the skill.
Evo was launched by the BCAA in 2015, adopting a "home zone" model that allows members to drop off their vehicle anywhere in a designated area once they are done with it – which, in Evo's case, covers most of the city of Vancouver, as well as parts of North Vancouver and New Westminster. This makes the "finding the nearest Evo" function of the skill particularly usefull, as members may be picking up their vehicle from a different location every time they make a reservation.
"We always want to make life simpler and better for British Columbians and the new Alexa skill is like having another pair of arms," said Tai Silvey, director of Evo Car Share. "Being able to reserve an Evo without having to stop whatever you're doing means members can stay focused on the things that matter most to them."
Ride sharing service Car2Go launched its Alexa skill late last year, but it is still only available to users in the U.S. For those looking to hitch a ride with someone else instead of getting behind the wheel themselves, Uber brought its Alexa skill to Canadian users earlier this year.