Chico's encourages women to be bold about their age
The women's fashion retailer launches a brand refresh that capitalizes on an empowering social tension.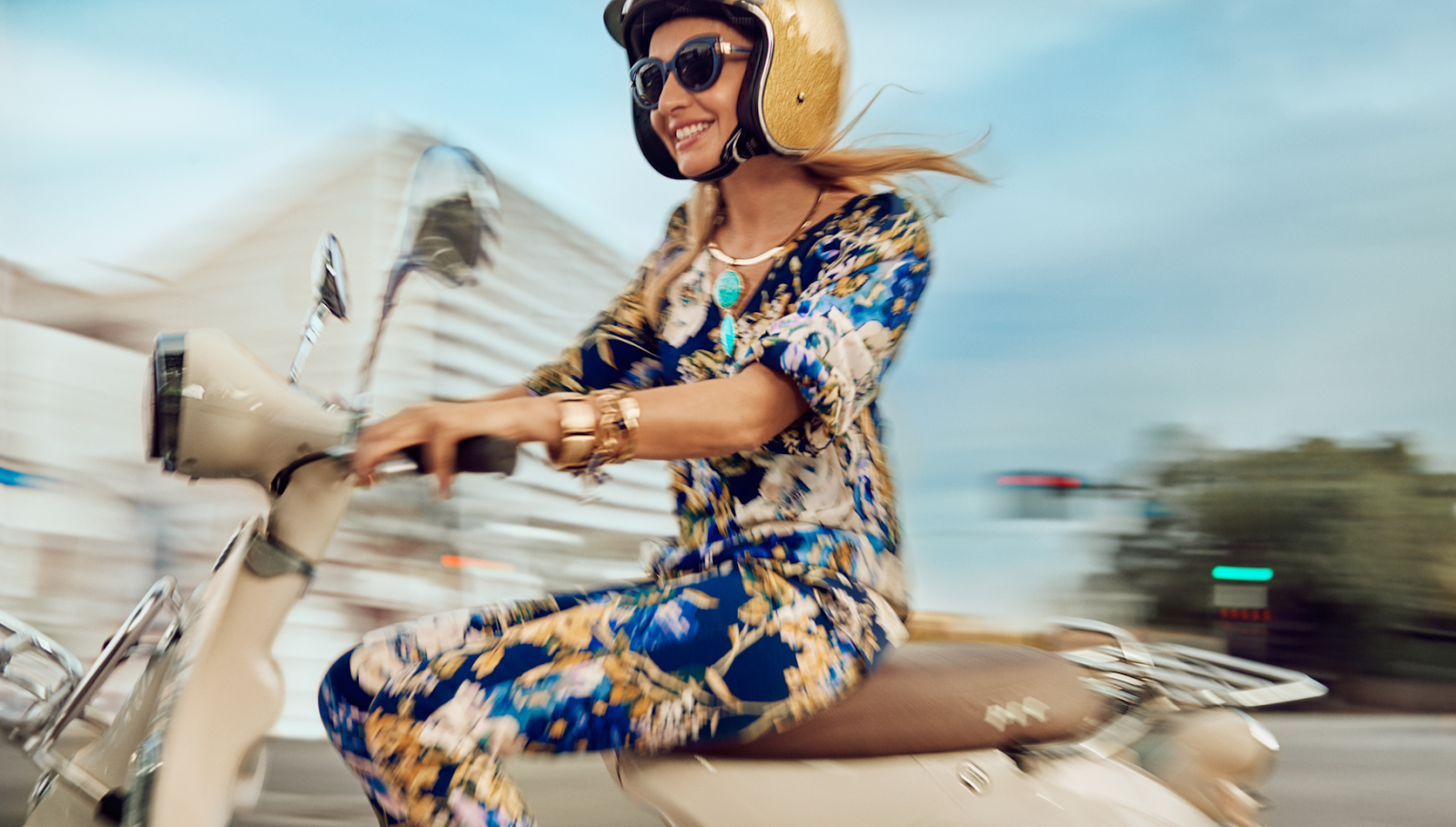 Women's clothing retailer Chico's has launched #HowBoldAreYou, a campaign with the goal of changing the way women over 40 feel about their age, focusing on unique life experiences and inviting like-minded customers into the brand.
"There's just something in the zeitgeist," says Shelagh Stoneham, Chico's senior vice president of marketing. Stoneham, who previously led marketing for Shopper's Drug Mart, joined the women's fashion retailer in 2016.
Even though the timing was right, the campaign is part of a broader brand refresh, and was not deliberately planned to coincide with any particular idea or belief at this moment in our culture.
The idea was conceived late last summer, before a lot of the current conversations that were stimulated by the #MeToo movement happening around women's issues. This happened during what Shobha Siaram, chief strategy officer of agency partner The&Partnership, calls, "a bubbling social media mini-movement, like #greyhairdontcare and #nomakeupselfie that I think in some ways were a precursor to #MeToo and #TimesUp."
"We found that there was a fearlessness across the board that wasn't being reflected in the way most brands represent women," says Siaram. "This was even more true of women over the age of 40. We identified a cultural tension that was powerful. Although they described themselves as bold, proud and not afraid to stand out, society was making them feel invisible."
Siaram says women over 40 are made to feel irrelevant to the extent they are embarrassed about their age. "This, to us, felt like an incredibly rich territory to mine as an important cause for a brand like Chico's to take on."
The "#HowBoldAreYou" campaign launched with a video celebrating women and what they are capable of – regardless of age – featuring some of the brand's latest styles. It will be an ongoing campaign that will refresh its message continually.
The campaign also features elements in social media, in-store and direct mail pieces that will go out every five to six weeks. As engagement is essential to this campaign, The&Partnership came up with the idea of Chico's designed t-shirts printed with a number that reflects the wearer's age and encouraging her to post a picture of the t-shirt on her social media outlets.
As part of the refresh, Chico's also refined its product assortment based on customer feedback and renewed its focus on original prints, bold colours and silhouettes. All the clothing was designed taking into consideration a range of body shapes and practical solutions, such as no-iron shirts that can be washed and dried.
Chico's spent two years researching its customers and came up with Joy, its model customer. "She is the most fun person in the room. She is not one age, not one size or not one ethnicity. She is somebody who loves life and lives it to the fullest," adds Stoneham.
Customers "may not have understood what we were in the past," adds Stoneham, "So, we are making it clear. We are bold, and we are for her." To further the brand's bold positioning, prints and colours are featured in marketing initiatives, including store windows and shopping bags.
Since launching #HowBoldAreYou, Chico's has had over 600 women post their ages on its website with pictures and comments on why they are bold and how they are celebrating their age. One fifty-something woman wrote that she sold everything, bought an RV and is traveling throughout the United States. Another started a blog and has begun making a living as a social media influencer.
Stoneham says the #HowBoldAreYou message resonates with women regardless of geographic borders. However, in Canada, the brand will be hosting in style store events with Toronto-based Influencer Deborah Boland, author of the fashion and beauty blog, Fabulous After 40.