Producteurs de lait du Quebec plays up the benefits of milk
A series of mini-games aims to help milk consumers recall all the product's benefits.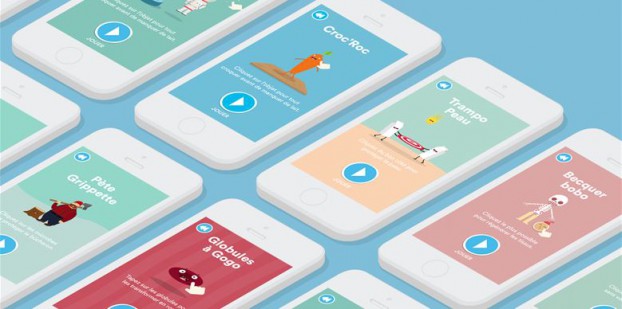 The Producteurs de lait du Québec, the body representing Quebec's milk producers, have released a series of interactive games as part of its ongoing effort to drive awareness of milk's health benefits.
The organization's "Solide Liquide" campaign, launched in 2016 and led by Lg2, has put greater focus on the 16 nutrients found in milk, says Alexandre Jourdain, digital creative director at Lg2. These nutrients come with a wide range of health benefits, contributing to healthy bones and teeth, a strong immune system and good blood circulation, among other things.
Building off that messaging, the new interactive mini-games attempt to educate consumers in a more fun and engaging way, says Jourdain. He says the project began with the notion that people tend to learn more quickly when engaged in entertaining activities.
The first game was released in April 2017, with others being subsequently unveiled on a weekly basis.
Each game is focused on a specific health benefit. For instance, in "Croc'Roc," users must tap (or "bite") on a series of objects (a carrot, a pineapple, a log,) before the timer – represented by a glass of milk – runs out. In another called "Cosmo Costaud," players tap rapidly, building momentum in order to launch a small astronaut into the air, the goal being to send him as high as possible and earn more points. One of the games was also adapted for a larger interactive at a sponsored booth during a Montreal light festival that ran from Feb. 22 to March 4.
The games get harder and harder as players progress, encouraging them to strive for high scores that they can share on social media or with friends, says Jourdain.
The campaign is being promoted primarily on mobile and targets those aged 24 to 35, a slightly younger demo than usual for the Producteurs de lait du Québec. Nevertheless, Jourdain says the idea was that, in their simplicity, the games would have mass appeal across demographics.