Belairdirect's push to be anything but exciting
In a new campaign, the insurance provider touts the benefits of offering simplified coverage.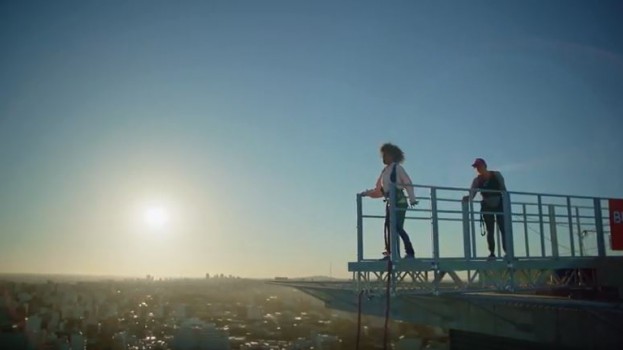 Many brands continue to take more experienced-based approaches to their marketing with promises of helping consumers get the most fun and excitement out of life.
But insurance company Belairdirect is driving the other way in a campaign called "Uninteresting," positioning itself as the most boring provider you could ask for. When dealing with insurance, the brand suggests "excitement" is not always what it's cracked up to be.
A new national 30-second TV spot, launched this week, depicts people in the context of typically exhilarating activities, such as bungee jumping or mechanical bull riding. But the ad attempts to show how these fun experiences can easily go astray. It ends with the Belairdirect's knight spokesperson promising consumers that it "will have you on your way as simply and uninterestingly as possible."
Belairdirect worked with Sid Lee Toronto on creative, PHD Montreal on media and National Public Relations on PR.
"Life can be complicated, but insurance shouldn't be. Insurance is best when it's uneventful," says Humberto Valencia, VP of marketing at Belairdirect. "Our promise is insurance simplified and this campaign reinforces the notion that insurance should come without any unpleasant surprises."
The campaign is being supported by 15-second pre-roll ads, billboards and social videos on Instagram and Facebook. Assets will be in market until April 15.
"Uninteresting" follows the brand's product-focused "Insure-vention" campaign in January, which encouraged customers to switch to Belairdirect and combine their home and car insurance to save money.