BrandSpark reveals its best new products for 2018
The market research firm finds which products Canadian consumers value most and what's driving trial.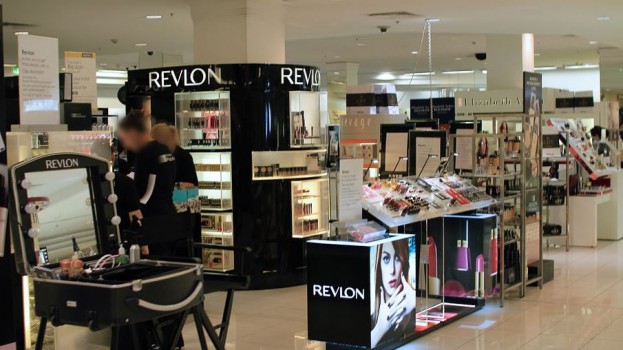 BrandSpark has released the results of its 2018 Best New Product Awards for CPG brands, revealing that Canadian shoppers continue to value innovative products that promise to make life easier and healthier.
The results are based on a survey of more than 15,000 Canadians about products across 48 different categories in beauty, personal care, food, household items and pet products.
The full list of winning products, broken down by category, can be found below. BrandSpark also surveyed consumers about their CPG product shopping habits, offering some insight into what drives purchase decisions.
The market research firm found that consumers continue to "embrace innovation," with seven in 10 people saying they enjoy trying new products. However, of those, half said they have difficulty choosing among the many products available to them. In addition, one in two Canadians identified as being less brand loyal than a few years ago; nevertheless, seven in 10 said they are more likely to choose new products that are from their most trusted brands.
According to BrandSpark, a larger number of consumers are searching for products that will "make my life easier," as well as products that fall into the natural food category. For instance, eighty percent of shoppers said they place value of "natural" food claims, such as products that are hormone free or use no artificial flavours. But taste continues to trump other factors, with 75% of consumers saying it remains the most important consideration in food purchases.
In the beauty and personal care categories, 90% of shoppers said they value products that are effective but gentle on their skin. Two-thirds of respondents agreed that the "drug store" beauty brands are as effective as those of more upscale beauty brands.
Finally, the survey revealed that competition for new products continues to increase with the rise of ecommerce shopping, with one in four Canadian shoppers now "regularly buying" products on Amazon.
"E-commerce is a growing channel for CPG and leading brands need to establish themselves on e-commerce now," said Robert Levy, president of BrandSpark International, in a press release. "They need to understand what is important to online shoppers, and how purchases are determined by a combination of brand, benefits, price and consumer recommendation."
Winners of the 2018 Best New Product Awards
Beauty and personal care
Body wash: Dial Coconut Milk Body Wash
Brow cosmetic: Revlon ColorStay Brow Pencil
Cold support: NeoCitran Total Cold Night Tea Infusions
Concealer: Revlon Youth FX Fill + Blur Concealer
Conditioner: Gliss Ultimate Repair Express Repair Conditioner
Dry shampoo: Batiste Heavenly Volume Dry Shampoo
Eye liner: L'Oréal Paris Infallible Pro-Last Waterproof Pencil Eyeliner
Facial cleanser: L'Oréal Paris Pure Clay Cleansers
Facial moisturizer: Olay Regenerist Whip
Facial treatment: AVEENO Positively Radiant 60 Second In-Shower Facial
Hair colour: L'Oréal Paris Colorista Sprays
Joint health: Jamieson Glucosamine Turmeric Complex
Kids probiotic: BioGaia Protectis Probiotic Drops with Vitamin D
Liner/pads: U by Kotex Fitness Liners
Lip balm: eos Crystal
Lip colour: Revlon Ultra HD Metallic Matte Lipcolor
Makeup tool: L'Oréal Paris Blend Artist Infallible Foundation Blender
Mascara: L'Oréal Paris Voluminous Lash Paradise
Men's grooming: L'Oréal Paris Men Expert Hydra Energetic Boosting Moisturizer with Creatine Omega-3 supplement: Jamieson Omega-3 + Turmeric with No Fishy Aftertaste
Over-the-counter symptom relief: Flonase Allergy Relief
Prenatal supplement:Jamieson Prenatal 100% Complete Multivitamin – Chewable
Shampoo: Gliss Ultimate Repair Shampoo
Tampon: U by Kotex Fitness Tampons with FITPAK
Toothpaste: Colgate Sensitive Pro-Relief SmartWhite Toothpaste
Food
Baking mix: Betty Crocker Salted Caramel Brownies
Bread: Dempster's 100% Whole Grains Seed Lover's Bread with CHIA
Breakfast food: Nature Valley Crunchy Bar Granola
Cheese: Black Diamond Monterey Jack with Jalapeño Natural Cheese Bar
Cheese snack: Oka L'Artisan  Portions
Fish: Can't Mess It Up! Wild Pink Salmon
Frozen pizza: Dr. Oetker Giuseppe Panini
Meat alternative: oh naturel! Black Bean Bites, Quinoa Mushroom Burger & Garden Vegetable Bites
Mexican food: Tia Rosa Taco and Fajita Kits
Packaged meat: Maple Leaf Natural Selections Shredded Meats
Pasta dish: Olivieri Skillet Gnocchi
Ready-to-eat popcorn: Smartfood Gouda & Chive
Seasonal chocolate: Kit Kat Rubies
Side dish: Minute Rice Ready To Serve Cups – White & Red Quinoa or Brown Rice with Wheat, Rye, Quinoa, Oats and Barley
Specialty pasta: Catelli Protein Pasta
Spreads: Jif Peanut Butter
Tortilla chips: Que Pasa Jalapeño & Lime Organic Tortilla Chips
Yogurt & cottage cheese: Astro Original Parfait
Household and pet
Cat litter: Arm & Hammer Slide
Dog treat: Milk-Bone Farmer's Medley Dog Treats
In-wash scent booster: Downy Infusions Lavender Serenity In-Wash Scent Booster
Liquid laundry detergent: Gain Botanique
Single dose laundry detergent: Tide PODS Plus Downy