Tim Hortons to invest $700 million in store renos
The announcement comes amid a recent slowdown in sales for the RBI-owned restaurant chain.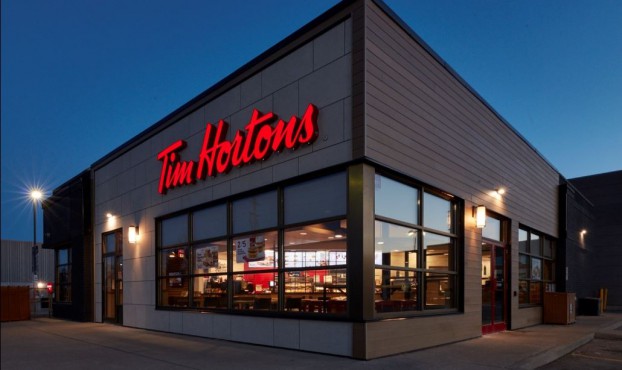 Tim Hortons will spend $700 million dollars over the next four years to renovate most of its Canadian locations in an effort to refresh its in-store experience amid a recent slowdown in sales.
The Restaurant Brands International restaurant chain will cover part of the renovation costs, but individual franchisees will need to invest around $450,000 into their stores.
On Tuesday, the company said in a statement that the changes are aimed at modernizing the guest experience through a more contemporary environment.
Store exteriors will be designed with more natural-looking and lighter materials. Inside, decor will reflect "Tim Hortons values and history." Those changes include open concept seating, a portrait of former hockey player and company founder Tim Horton, a mosaic of brand images and a photo wall illustrating the company's coffee sourcing and blending practices.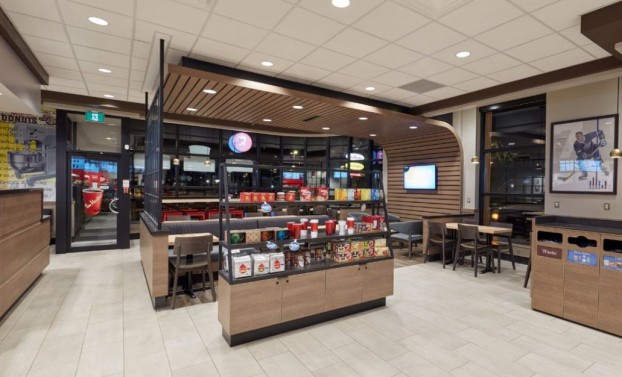 Last year, comparable sales at Tim Hortons dropped 0.1%, according to RBI's financial filing for 2017. At the time, the company faced criticism from franchisees over management of the chain, pressures that could be exacerbated by the costs of renovations. In 2016, franchisees complained about being expected to pay $12,000 to buy new espresso machines as part of an expansion of its menu selection.
In an effort to keep up with consumer expectations around offering a comfortable atmosphere with ample seating and diverse menu options, other coffee chains have refreshed their look in recent years.
Late last year, Ontario's Balzac's Coffee Roasters announced it was refreshing its visual identity and seeking to diversify its business amid rising operating costs. It opened a new location in Toronto designed with hosting weddings and corporate events in mind.