Scores Rotisserie personalizes the salad bar
The Quebec-based restaurant chain puts choice at the centre of a campaign for its revamped offering.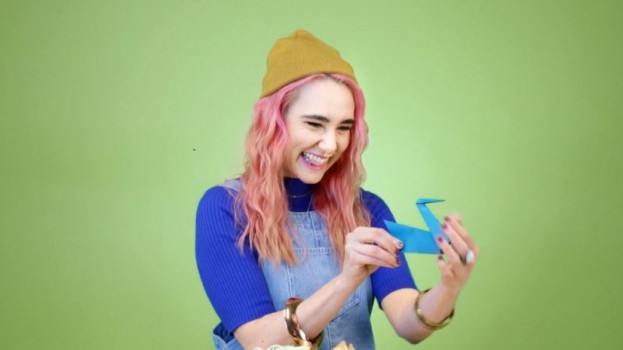 Quebec-based restaurant chain Scores Rotisserie is bringing increased focused to its salad bar – recently relaunched as the The Grand Saladier – in an effort to appeal to choice-hungry millennial consumers.
The campaign, created by Publicis, includes a 30-second TV spot for the French market, as well as four 15-second digital ads in French, two of which have been translated into English. Spark Foundry is overseeing media spend.
The TV commercial suggests The Grand Saladier offers near-limitless choice when it comes to salad, making it the perfect option for a wide-range of customers. Whether you like to put chili on your fruit salad, or eat a plateful of beets with some other things sprinkled on top, or take way too many photos of your salad creation, the staff at Scores won't judge.
For its digital spots, the brand focused on four distinct personalities – the millennial artist, the middle-aged "snowbird," the obsessive accountant and the gym-goer – with the goal of showing that the salad bar has something for everyone. The campaign's English tagline is "Just Do You," although its French equivalent ("On te juge pas") suggests the company won't judge your salad choices.
Anik Tétreault, marketing director at Scores, says it was time for the restaurant to revamp its salad bar, which has become a pillar of the brand. She says The Grand Saladier is meant to be trendier and align with changing consumer palates. In particular, the brand feels the bar is well suited to millennials (one of its target demos), who often like variety and expressing themselves through the things they eat, says Tétreault.
The campaign launched on March 5, will be in market for around seven weeks and includes radio, POS, web and mobile components. A microsite is also being promoted in restaurants and online executions.
Come the end of the campaign, Tétreault says Scores will continue to focus its marketing efforts on The Grand Saladier, which is "part of our DNA." However, as a rotisserie, its specialty is also chicken and ribs, and it plans to make a conscious effort to remind consumers of those roots in the future, she says.
The Montreal-based Scores has 38 locations with 5 more opening shortly in Quebec. Two of its locations are in Ontario.