Bold and brazen hits the mark
How taking risks and pushing boundaries is taking cause marketing to new levels.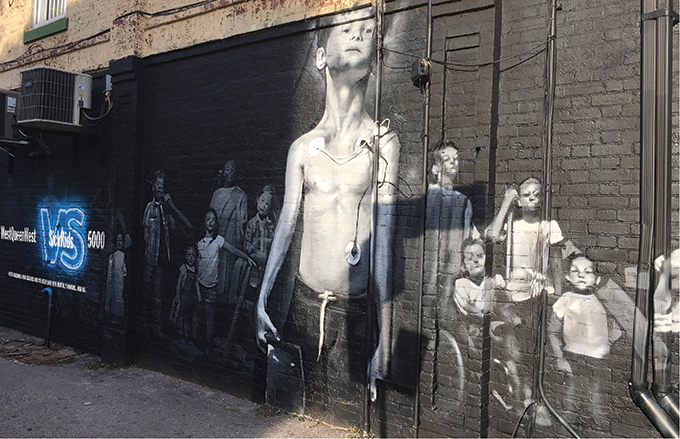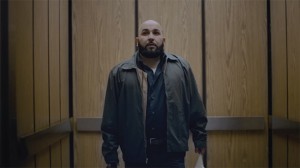 This is part of a deep dive into the trends, tech and insights that powered the winning campaigns from the 2018 AToMiC Awards. Keep your eyes peeled for more this week, and be sure to check out the list of winners from this year's awards.
This story appears in the April 2018 issue of strategy.
Tormented mothers fighting meltdowns against the backdrop of industrial rock, exposing intolerance through ballsy stunts, unmasking the cavalier in combative ads – we're not in (cause) Kansas anymore.
There's been a seismic shift in cause marketing that's been developing over some time. The most impactful cases are documented in several of this year's AToMiC winners, namely SickKids, with its "VS" platform that includes "All In," "MomStrong" and "DadStrong" – all winning pieces that brought grit and more raw emotion to the foundation's marketing.
After winning more industry medals than Team Canada in PyeongChang, SickKids now adds an AToMiC Grand Prix to the mix. Won in the Public Service category (after IKEA snatched the Commercial GP on p.20), the Cossette-created "All In" spot is a playful-turned-gritty piece shot in black and white, a contrast to the original "Undeniable" film's sharp colours. In it, child patients (of whom some are real) are shown in the streets of Toronto, stripping homes of materials required to build a new hospital.
It'll take $1 billion for the foundation to successfully construct the new building, with the spot and its characters demonstrating the need for the entire community to chip in. Contextual and personalized murals called out to residents in different neighbourhoods, imploring them to donate to SickKids.
In keeping with the fearless and raw tone of "All In," the hospital's AToMiC Gold-winning "MomStrong" and "DadStrong" spots show the courage it takes to be a parent with a sick child. Both celebrating family figureheads on Mother's and Father's Day, each with a slightly different creative approach, the spots show the heartbreaking and lonely experiences they endure daily. Moms in the one spot are featured in a montage of intimate moments (crying in the shower), while a dad in the other piece goes about a gruelling construction workday in the rainy, dreary streets of Toronto. Both end with them winning the battle for hope.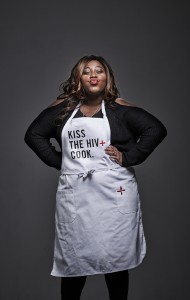 Another multiple Gold-winning AToMiC campaign, "Break Bread Smash Stigma" for Casey House by Bensimon Byrne, OneMethod and Narrative, makes a case for cause marketing's recent reputation for being bold and brazen.
It's no secret that HIV stigma still exists. It's seen in the actions and mentality of Canadians today, 70% of whom said (in a survey conducted by the agency team) they would be ashamed to tell anyone if they contracted the infection. What's worse, half of them admitted they wouldn't eat a meal that was made by someone with HIV.
The astonishing findings led the team to launch the first-ever HIV+ eatery – run entirely by an HIV+ kitchen staff, who were trained by chef Matt Basile to develop the menu. Open for three days, June's (named after the founder, June Callwood, of Casey House) invited diners to #smashstigma and the permeating fear that keeps HIV a taboo subject. To get the media's attention before its opening, the PR team sent jars of soup made by the cooks with labels that read, "I got HIV from soup. Said no one ever." The media gift acted as a visceral test of their beliefs and biases. And the reaction was noticeable, with stories in 10 countries generating 834 million impressions.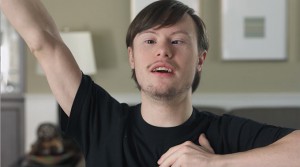 The in-your-face creative approach was also adopted by the Canadian Down Syndrome Society (CDSS) when it revealed the FCB-created "Anything But Sorry" campaign late last year. It, too, was antagonistic and candid, provoking people to reconsider what they should say to new parents of Down syndrome babies.
The cheeky campaign revolves around a hero piece called "The S Word," which initially warns viewers of "inappropriate language." However, it's not a curse word that the CDSS is cautioning. Rather, the word "sorry" is being blamed for making parents feel uncomfortable when friends and family use it to show their condolences (instead of congratulations) when hearing the news of a Down syndrome child's birth. "There goes your sex life" and "Congratu-f#$%-lations!" are much more appropriate responses, the video suggests.
Not only did the piece get major attention on YouTube and Facebook (almost 350,000 views with only $1,200 in media investment), it also led to 1.29 million unpaid media impressions, which actually exceeded its uber successful (and equally cheeky) "Down Syndrome Answers" campaign.
Exposing the violent truth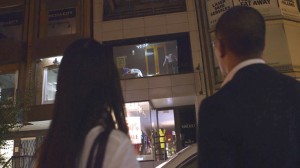 Many don't realize how rampant domestic abuse is in Canada. Thousands of women and their children sleep in shelters simply because it isn't safe at home. Even more shocking, every six days a woman is killed by her partner.
These numbers are on the rise, so to get people to realize the gravity of the problem, the Assaulted Women's Helpline and agency Giants & Gentlemen put the issue right at people's feet.
The team created a video projection that showed a scene (recreated by actors) of a violent spousal assault. The video played for pedestrians to witness in Toronto's affluent Yorkville neighbourhood, and aimed to shift the preconceived notion that domestic abuse only happens to certain societal groups.
The unthinkable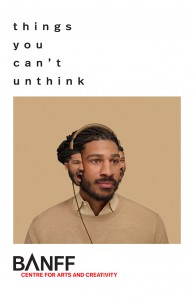 Did you know that the Banff Centre for Arts and Creativity hosts mathematicians to crack codes? Or that it is an incubator for innovative art forms? If you didn't, you're not alone. Few people knew the going-ons of the meeting venue, think tank and educational institution – that was until Cossette created one of the most disturbing and provocative pieces of content ever to grace advertising screens.

The "Things You Can't Unthink" campaign included an online film that began with an old emaciated man on all fours. A tall man enters the room wearing a tuxedo, cracks his knuckles and lifts open the back of the old man so that he can play him like a piano. The old man makes strange sounds and glances creepily at the camera.

The film tracked one million views, and additional ads showed images of a man listening to a headphone made from two halves of his head, and a conch shell with a tongue and some teeth.