Riding the branded content wave
Handwritten notes, documentary series and old timey jingles give brands new ways to embrace storytelling.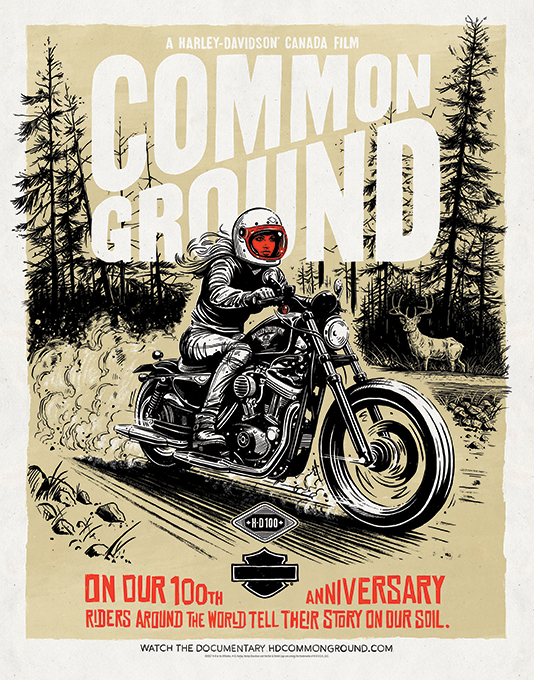 This is part of a deep dive into the trends, tech and insights that powered the winning campaigns from the 2018 AToMiC Awards. Keep your eyes peeled for more this week and be sure to check out the list of winners from this year's awards.
This story appears in the April 2018 issue of strategy.
Storytelling dates back to spoken word and caves among mountains, where the earliest recorded paintings lay against rock as old as time. Today, storytelling can take a less-than-physical form, and is certainly not limited to human narrators.
Some of this year's AToMiC winners found new ways to tell older stories, from a series of handwritten notes, to an old-timey PSA jingle, and a social docu-soap.
The story of Canada as a country of immigrants was told by Harley-Davidson and Zulu Alpha Kilo in the 12-part documentary series Common Ground. This docu-series was unfolded on Discovery Channel's website and celebrated diversity as a cornerstone of Canada by inviting riders from New Zealand, Mexico and India to join those from Nova Scotia, Quebec and Alberta. The adventurers travelled for six days, visiting communities and forging a bond through the "common ground" that connects them: riding.
Each episode was promoted with short- and long-form content, which the riders could share online, while the brand looked to Instagram Story promotions.
The series was meant to bring in younger riders who don't necessarily consider the brand, and during its opening weekend, Common Ground was viewed by almost half a million Canadians.
While a motorbike brand resonated with Canadians by highlighting differences, the Canadian Centre for Diversity & Inclusion told the story of what it means to be yourself (no matter religion or race), without the fear of persecution. It did this with branded content that entertained audiences through the power of song.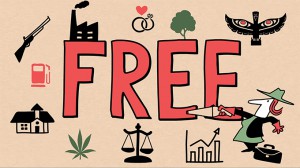 The centre paired up with Rethink to create a new national anthem that's steeped in Canadian nostalgia and that reimagines the Canadian Charter of Rights and Freedom for a modern-day audience. The "Free AF" video is an edgy piece that speaks to a younger audience with internet language ("AF," for example, stands for "As F$#k"). The lyrics were animated in a style reminiscent of vintage Canadian PSAs. It tackled issues from religious expression, gender identity and political alignment with such edgy visuals that it went viral, tracking two million views and 50,000 shares.
The idea of creating powerful stories to rouse audiences is also shared by Take Note, a pen and stationery store that believes in the art of handwritten letters (which have waned in the age of texting and social media). BBDO helped the brand write a moving love story, one that lives in the digital world but emphasizes the importance of the physical note.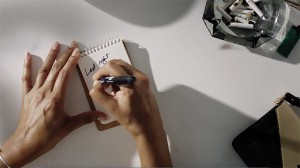 "Notes" reminds people of the power of putting pen to paper, taking four minutes to tell a story of man and a woman as they go through the ups and downs of their relationship. The online video chronicles the joys and challenges of their life together, told through handwritten notes on post-its and pads. The tear-jerker content tracked more than 77,000 views across Facebook and YouTube, with zero paid media. And since launching the spot in early 2017, Take Note sales have been tracking 30% above the previous year's monthly sales, proving the power of storytelling.