Jacknife reorganizes leadership team
Mikey Richardson takes over as president following the departure of Cameron Wykes, among several other changes at the helm.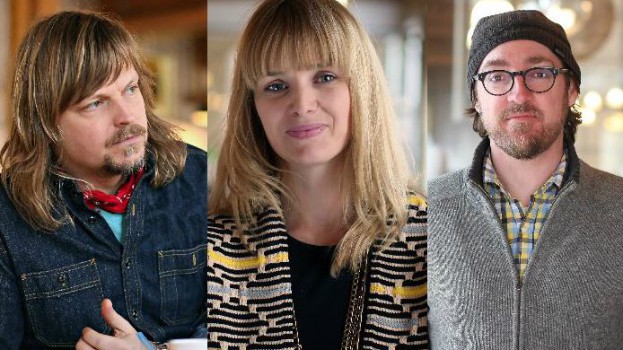 From left: Jacknife ECD Mike Kelar, VP of operations Stacey O'Connor, and president Mikey Richardson. 

Following continued growth and the recent departure of Cameron Wykes as president, design agency Jacknife has made a number of leadership changes.

Effective immediately, Jacknife co-founder and creative director Mikey Richardson takes over as president of the agency. He replaces Wykes, who has left the company after being named its first president in the summer of 2017.

Richardson will maintain creative oversight but will assume a greater leadership role. Jacknife CEO Marawan El-Asfahani says its clients are increasingly looking for "directional leadership" from a broad strategic perspective. Richardson was a natural fit for the role, as he was often already fulfilling those duties for clients, says El-Asfahani.

Meanwhile, Mike Kelar, formerly creative director, has been named ECD and will focus on building out Jacknife's integrated design offering.

In addition, Stacey O'Connor has been promoted to VP of operations and will look to further integrate the project management, account and design teams. She has been informally filling that role on a day-to-day basis for some time, according to El-Asfahani, but she has taken on greater ownership of the team as the agency adds more people to its account and project teams. Finally, Alice Greenberg has been promoted to strategic lead of content.

"I've been setting ourselves up for continued success and future growth opportunities," says El-Asfahani. Throughout the reorganization, he has sought to give key members on the team more opportunities to lead the business.

Over the last two years, Jacknife has undergone what El-Asfahani considers "unprecedented" organic growth. That growth has come from new business wins but also from existing accounts that have expanded the scope of their business with the agency. Its current roster of clients includes TruShield Insurance, Weston Bakery, Red Bull and Nestle.

"The people that we've promoted on the leadership team are the ones who've been with us since day one before that organic growth and have been with us in the trenches," says El-Asfahani.

He says Jacknife will continue making investments on the strategy side of the business to keep up with shifting client needs moving forward.