CAMH calls on government and society for change
The hospital's new campaign highlights prejudices and discrimination faced by people who suffer from mental illness.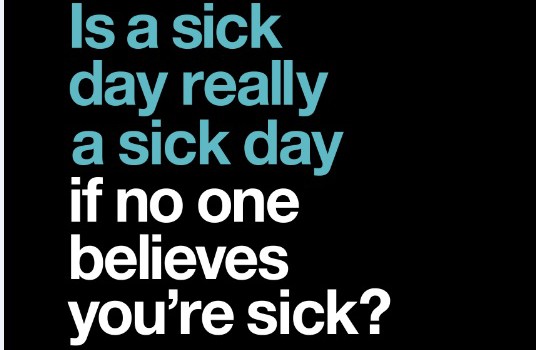 Canada's largest mental health hospital is calling for a change in the way we think about mental health in its latest awareness campaign.

The Centre for Addiction and Mental Health (CAMH) launched "Mental Health is Health" for Mental Health Week with creative by agency Zulu Alpha Kilo and media by UM. According to Zulu Alpha Kilo president Mike Sutton, the campaign aims to  inspire Canadians to rally behind mental health the same way they do physical health.

"When somebody has a physical health issue, whether it be suffering from cancer or a broken leg, it's an issue," he says, adding that because you can't see mental health, people can be afraid of it, or not believe it's real. Sutton says the goal of the campaign is to change that and move from a society that doesn't care about mental illness to one that believes in better mental health for all.

"If we change attitudes we can change behaviour. And if we change people's behaviour in terms of how they behave around mental illness, then we can change culture. Ultimately this is the goal: to change culture."

Campaign elements include out-of-home transit shelter ads, social, six- and 15-second online video, as well as a 30-second TV spot directed by Caitlin Cronenberg from Untitled Films. It also includes a three part online video series produced by Zulu Alpha Kilo's internal content studio, Zulubot, that highlights the lives of three Canadians suffering from a mental illness.

Sutton says it's the transit shelter ads that really bring the essence of the campaign to life by humanizing the disparity between physical and mental health. Alongside the tagline "Mental health is health," the ads feature phrases like, "Why do physicals cover our bodies but ignore our heads?," "Is universal health care universal if it doesn't include mental health?" and "Is a sick day really a sick day if no one believes you're sick?"

According to CAMH chief executive officer Dr. Catherine Zahn, one in five people – about 20% of the population – have experienced some form of mental illness, with many more knowing a family member or a friend who has had mental health challenges. However, only 2% of Canadians view mental health as a pressing issue, according to CAMH research. But while the overarching goal is to get Canadians to understand the importance of mental health, there's also an advocacy element, with the call to action being a part of CAMH's ongoing goal to have it receive more attention from the government.

"Whether you have diabetes or depression, schizophrenia or congestive heart failure, our healthcare system should be open and receptive to appropriate equitable funding," she says.

According to Zahn, mental health funding in most "civilized jurisdictions" falls between 10% and 15%, but roughly 7% of healthcare spending in Canada is allocated to mental healthcare. Zahn says the organization's goal is to see that increase to 15%.

Although the latest campaign clearly builds upon the past, Zahn calls sees it as being more provocative than in previous years. In their 2012 campaign, CAMH challenged common but ineffective responses people have to mental health issues like, "It's all in your head," "Just snap out of it," and "Maybe what you need is a hobby," with counter arguments that highlighted how serious mental health issues are.

"For me, the three levels [of this year's campaign] – the literal, the message for justice and the challenge to prejudice and discrimination – are what make it so rich." she says.

The campaign will run until the end of August.