Via Rail skips the traffic talk
The company uses skippable ads to show the benefits of taking the train in the final phase of its ongoing platform.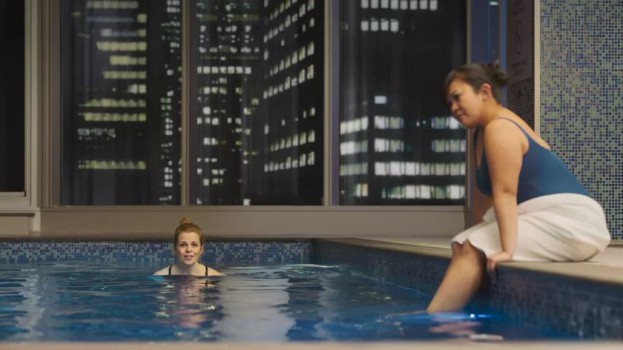 Via Rail has launched the final phase of its "Why Don't You Take The Train?" platform with new ad formats that help drive (or rather, train-ride) the message home.
The campaign's latest execution, led once again by Cossette, humorously invites the public to pass on conversations about traffic this summer by literally skipping it. New clickable online videos allows viewers to jump over several seconds of the campaign ads, much as they would a skippable YouTube pre-roll commercial, without losing the crucial final seconds of brand presence (see an example of how the ad works here).
"We wanted to go into skippable ads, but we wanted to ensure the brand link," says Simon Parent, senior manager of marketing and optimization at Via Rail. Working with its media partner Touche, he says the company created the format to allow skipping to occur within the ads themselves, reducing them by 12- to 15-seconds each, while keeping the final seconds of brand-related content.
"It's the first time that we use the discussions on traffic as the inconvenience, rather than showing the person stuck in traffic," he says.
The two videos – one focused on business, the other on leisure – are served up as sequence stories, with the mother or father continuing their long-winded traffic stories into the second and third chapters of the commercials, when the first portion is skipped.
"You can skip the ad, but then you'll get another rant from another character, and then if you skip that, you'll get another rant from another character" says Parent, "so it just amplifies the fact that our society is obsessed or always talks about being stuck in traffic."
The new campaign, much like its past executions, continues to be focused on getting Canadians to forgo their obsession with cars. Consideration for the train remains its primary objective, according to Parent.
On social media, Via Rail is running six-second ads featuring animals in a variety of humorous situations. It is also deploying animated web banners that look at the pitfalls of traffic, as well as the benefits of taking the train (such as speed, customer down time, access to WifF), and out-of-home signage during long weekends throughout the summer.
Parent says Via Rail sales tend to correlate with gas prices and weather patterns. Awareness of an upcoming storm, for example, causes more people to travel by train (an effect that often lasts even two or three days after the storm has ended).
For Via, the challenge is using the unpredictability of traffic, storms and gas prices to consistently drive purchases throughout the year.