How do you improve customer experience?
An AmEx survey shows what tech retailers have tapped to enhance in-store interactions and boost sales.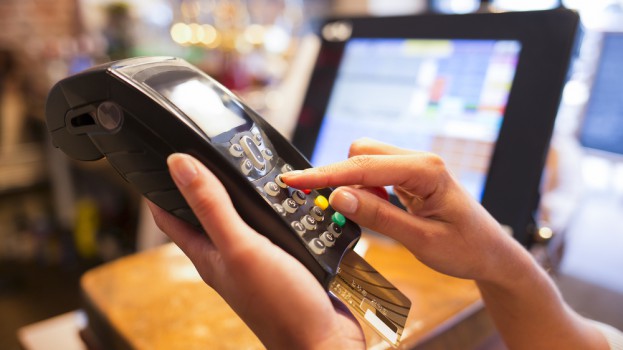 For years, in the face of competition from online retailers, some traditional bricks-and-mortar brands have been looking to improve the in-store customer experience. A new study from American Express sheds some light on how exactly physical retailers have gone about doing that, how many have benefited from it and where investments might go in the near future.
Conducted by Nielsen on behalf of American Express, the survey polled 375 Canadian businesses in the general retail, grocery, restaurant, QSR and gas categories.
Echoing a trend among retailers in recent years, 97% of those surveyed said improving the in-store experience is important, as 83% say their industries are more competitive than ever and 87% say their customers have become more selective about where they shop. Roughly half of the respondents say their sales have increased over the last year, and 72% of them attribute that sales growth to improving the customer experience.
But how are they going about it? For 69%, investing in new technology in the year ahead is "integral" to their business success, with 29% considering using automation or data personalization, and 14% using AI or AR to compliment the in-store experience.
Online fulfillment solutions (such as "click and collect" purchasing options) are an area of investment for 45% of those surveyed as they look for ways to better integrate online and physical shopping experiences. Excluding answers from the gas industry, 53% of those currently offering either online shopping, reservations or ordering say it has increased sales and revenue.
Other planned areas of investment include email and text marketing (42%), new payment technology (38%) and mobile apps (38%).
While new payment tech might be relatively low on the list of priorities for the year ahead, that may be because many retailers have already addressed that need: 82% of retailers who said they have adopted new payment methods in the past year to meet customer expectations. There was an especially large increase in the QSR category, where 48% said they introduced new payment technology over the last year, compared to 28% in a 2017 survey.
More specifically, the kinds of payment technologies retailers have invested in over the past year include mobile wallets (according to 66% of respondents), in-app payments (49%), tablet-based point-of-sale systems (45%) and web portal payments (28%).