The Verdict: CSR propels Kraft's connected message
How Kraft Peanut Butter challenged allergy barriers with a social campaign that went viral.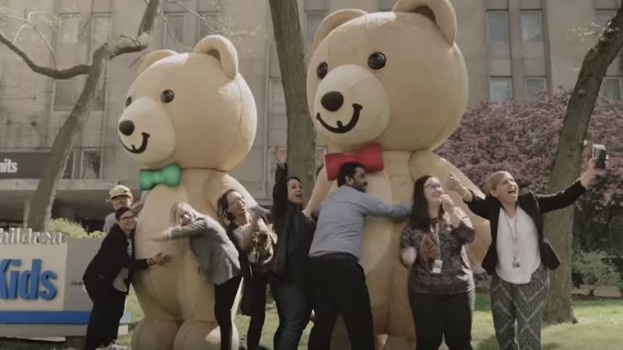 After running a holiday campaign last year, Kraft Peanut Butter wasted little time putting its iconic Crunchy and Smoothy bear mascots to work on the CSR front.

The campaign was designed to help Kraft champion a feeling of togetherness at a time when Canadians are feeling more disconnected from each other as a result of technology. It was part of Kraft's long-term objective to drive greater brand purpose online, Nina Patel, director of marketing, brand build and innovation at Kraft Heinz, told strategy at the time.

But the brand could not have anticipated the success that came from adding a CSR element to the campaign mere months later.

It launched a week-long effort, starting May 31, in which it offered to donate $100,000 in support of SickKids. For every bear hug collected online using the hashtag #Kraftbearhugs, the brand would donate $1 to the hospital in support of research towards finding a cure for food allergies.

"Our purpose is about championing togetherness," says Patel. "But at the same time, we know that allergies create barriers [that are] very consistent with some of our [peanut] product challenges."

Within hours of launching, the hashtag had been shared 500,000 times, in part due to global engagement with celebrities including William Shatner and a member of K-pop band BTS, compelling Kraft to harness the momentum and "up the stakes," says Patel. After offering an additional $50,000 for reaching 1 million hugs – a number it reached within 48 hours – it ended up donating $200,000 to the cause after having reached nearly two million online shares.

"The goal with this campaign [was] about driving continued love and equity for the brand, while also giving us the chance to reinforce our brand purpose of bringing people together through the power of the hug," says Patel.

She attributes at least part of the campaign's success to the "love behind SickKids and what they do," as it's one of the country's most research-intensive hospitals and the largest dedicated to improving children's health. "People are compelled to be involved when there are real people behind brand messages," she says.

Outside of Kraft Peanut Butter, the company runs a Kraft Hockeyville program, which provides local communities with money to upgrade their hockey arenas, and a "Rise against hunger" campaign to help undernourished children and families in developing countries.