IKEA highlights the possibilities of furnishings
Event-specific spots bring the positive tone of its "Beautiful Possibilities" platform into different rooms of the home.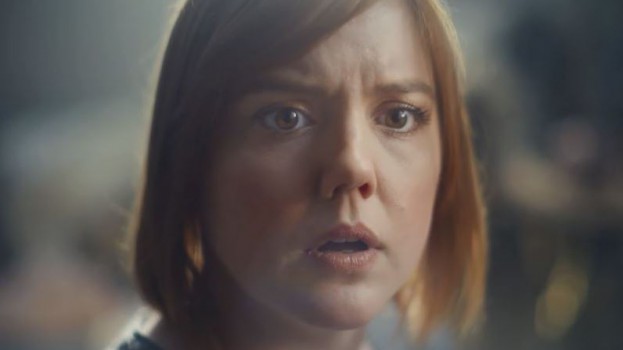 When it launched last September, IKEA Canada's "Beautiful Possibilities" platform brought with it an optimistic message of equality and inclusivity, with the brand and its products having a more subtle presence in the background.

Now, the brand and agency Rethink is rolling out a series of new spots, based on insights for different home furnishings categories, specifically wardrobe, bathroom and kitchen. It's part of its ongoing event-specific communications strategy to drive sales and store traffic.

Much like the "Beautiful Possibilities" brand spots, the event commercials aim to show how IKEA's presence makes a difference in the lives of Canadians, part of the brand's vision to "create a better everyday life for people," says Lauren MacDonald, head of marketing for IKEA Canada. However, they approach the storytelling more humorously than before, and the products take a more prominent role.

A first spot for IKEA's wardrobe event launched earlier this month and shows a woman kneeling on the floor, apparently overwhelmed by the sheer number of clothing items she has accumulated over the years before finding the exact item she is looking for, neatly folded on her IKEA shelves. The idea is that the retailer's wardrobe offering can help keep consumers' homes neatly organized and focused on your wardrobe possibilities.

A bathroom-specific spot, launching over the next few weeks, toys with the insight of being unable to find a moment to ourselves amid busy schedules and small living quarters – a scenario that is particularly relevant to parents with young children. However, the ad suggests that with IKEA's help, there's no reason your bathroom can't feel like an oasis of privacy, no matter who you're sharing the space with.

"Everything ladders up to Beautiful Possibilities, with its optimistic point of view on life at home, and leading from our Ikea values," says MacDonald. But the difference is that "the event communication is lighter, is punchier, and really showing moments in life in a way that is clever and relatable."

MacDonald calls them "we've all been there moments."

Over the next few months, a third kitchen spot will be unveiled. Each is being supported with assets on radio, digital out-of-home, display banners, social, e-news communications and in-store activations, with Jungle Media handling media.