Four ways the beauty industry will change in 2018
A Mintel global trends report finds consumer choices will be driven by their beliefs, technology and new definitions of beauty.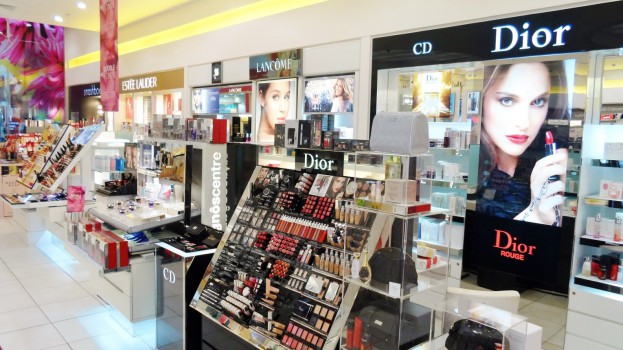 The beauty and personal care landscape will experience a "fundamental shift" in 2018, according to a new global trends report by Mintel.

Over the next year, the market research firm believes companies will continue to move towards creating and marketing products made with ingredients that are sourced locally and more natural. Consumers are doing more research, it says, and that has led them to be more informed about recent developments in science and technology.

This falls in line with their tendency to want more "green" products that are locally-sourced and often come in small batches. That is to say "products that reflect who they are and where they live, and that instill a sense of pride and guardianship for ingredient sourcing and production, as well as manufacturing processes," according to the report.

L'Oreal's Garnier Whole Blends recently tapped this trend with a set of pop-ups that helped customers discover the product line's natural ingredients. Another example includes smartphone app Detox Me, which helps consumers reduce their exposure to chemicals through research-based tips.

Secondly, Mintel expects brands to cease targeting consumers based on age, gender and body type to focus instead on their behaviour, as "consumers increasingly demand personalised beauty defined on their terms."

The meaning of beauty itself has shifted, the report suggests, as shoppers feel more confident expressing their individuality and deciding what looks best for themselves as a result of the amount of beauty information available online.

As an example of the progress made, Facebook decided to add 125 new emojis to its platform in April 2017 to include a wider range of coloured skin tones. And earlier this month, beauty giant Dove announced a new global initiative for its Dove Men + Care division to address male caregiving stereotypes and paternity leave.

Also on the gender front, a 2017 report cited by Mintel found that 62% of consumers aged 18 to 34 agreed that it's acceptable for people to experiment with gender and how they express it.

According to Mintel's research, the proliferation of information means brands will no longer be able rely solely on the quality of their products; consumers are drawn towards brands with "personality and purpose" and that align with their own values.

"Although some beauty companies have championed worthy causes for many years," the report's authors write, "it has now become an essential element of branding."

One example of a company that has succeeded at this is Sephora, which in 2017 launched a global program called Accelerate to serve as an incubator for independent beauty brands and to support female entrepreneurs in the industry. In March, Body Shop Canada, a long-time advocate of animal welfare, announced a new grassroots activism program aimed at ending animal-tested cosmetics worldwide.

Finally, the report suggests technology will continue to play an important role in consumers' decision making, primarily through personalization.

"Apps will become digital personal assistants, while voice-based technology will evolve to curate products," the authors write. "Overlying all of these developments will be the ever pervasive social media, converting beauty tourists into beauty shoppers."

Earlier this year, L'Oreal purchased AR developer ModiFace, folding the company into its research and development team, to help it create more tech-focused tools.

This trend arises from consumers' need to make sense of the vast array of products available to them and from their desire to have a more intuitive shopping experience. According to the report, they want to discover products more easily and quickly.