Longo's butters up dads
The grocery store is giving away a hot "butter fountain" to get consumers to consider eating lobster on Father's Day.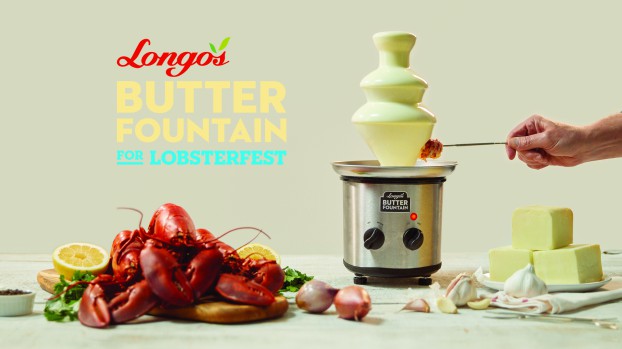 Longo's wants its customers to treat their dads to lobster this Father's Day. And working with agency Conflict, the independent grocery store chain has created a "butter fountain" to make this year's meal a little more indulgent and exciting.
Resembling a chocolate fountain you might find at a fondue party or dessert buffet, the Longo's fountain replaces fruit with pieces of fresh lobster and chocolate with, obviously, warm butter. Longo's will be giving the fountain and a full lobster feast to the winner of a contest, which individuals can enter by posting on Instagram, Facebook or Twitter about why their dad deserves a lobster feast using the hashtag "#ButterDadUp."
Besides being a Father's Day campaign, "The Butter Fountain" is also promoting Longo's Lobsterfest event. The contest and Lobsterfest as a whole has been promoted with social, in-store and in-flyer promotions.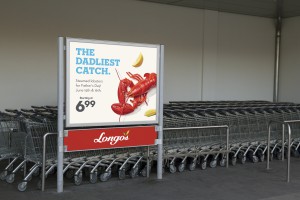 Now in its 18th year, Lobsterfest is an annual promotion at Longo's that has typically aimed to promote lobster as an ideal option for Father's Day dinners. Alex Green, VP of marketing at Longo's, said "The Butter Fountain" was a way to both get more customers to think about having lobster on Father's Day, as well show with an offbeat idea that the independent grocer understands "the joy" that comes with eating lobster.