From Cannes: Burger King's CMO and the hacker mindset
Fernando Machado explains how the brand is able to take on everything from movie theatre regulations to airport fare.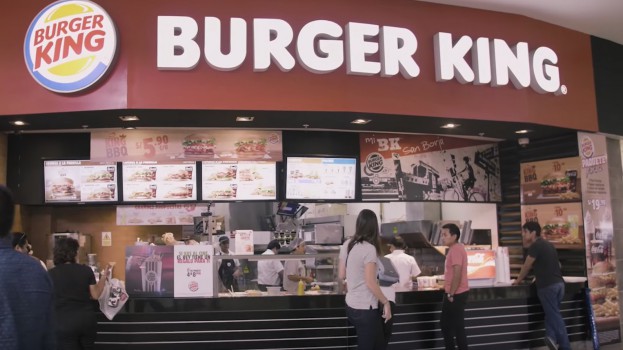 From a stunt enabling customers to swap a cheap flight for a Whopper in Romania to a branded popcorn bag allowing them to hypothetically smuggle that burger into a movie theatre in Argentina, Burger King's "hackvertising" approach has garnered lots of attention – and awards – in recent years.

On Monday, the brand's global CMO, Fernando Machado, took to the Cannes stage to explain how others can apply the skills and mindset of a hacker to penetrate the cultural conversation, often with viral but short-lived campaigns.

Machado, under whose leadership Burger King was named Creative Marketer of the Year at Cannes last year, was joined by associate creative directors Ricardo Casal and Juan Javier Peña of David Miami, a creative duo with 43 Cannes Lions under their belts in the last two years (including back-to-back Grand Prix for different clients).

To become "Hackvertisers" themselves, Machado said brands need to "define a system to hack" and study it to ensure the execution is flawless (hefty research is normally a good starting point). They must then find a relevant way to break into the conversation, while maintaining an authentic and original brand voice. Finally, they can "deploy the attack" — but not without the advice of lawyers, who can help navigate the risks and challenges inherent to the approach.

The brand has applied a hacker's mindset to everything from burger emojis to McDonald's (Machado noted Burger King's decidedly complicated relationship with the rival QSR, which frequently finds itself on the other end of its hacks).

The brand made a splash at last year's Cannes, beating out McCann's "Fearless Girl" for the Grand Prix in Direct for "Google Home for the Whopper." The example was "hackvertising" at its best. The brand used a 15-second TV spot to activate Google Home devices within earshot, so that they would read the Wikipedia definition of a Whopper burger. The campaign went viral, and Google quickly shut it down.

In May, the company ran "Whopper No Show" in Romania, a country whose only Burger King restaurant is found in a airport, passed the security check. To hack that business challenge, it created a website inviting customers to buy a low-cost flight ticket (in the $20 range), only to then exchange their boarding pass for a Whopper. And to keep customers honest, the deal only became valid after the flight was scheduled to depart.

That effort was quickly shuttered by the Bucharest airport, Machado said.

Earlier this year, it used fake popcorn bags to sidestep a new law in Peru that was garnering significant attention on social media. The regulations prohibited moviegoers from bringing their own food into movie theatres, unless it was similar to the food already being offered at the concession stand (burgers are not).

Working with McCann Lima, the QSR hid its Whopper burger combo in "King Popcorn," a branded popcorn bag large enough to conceal the food. The hack was well placed, seeing as most Burger Kings in Peru are located in food courts, not far from the cinemas, according to Machado. The effort resulted in a 40% sales increase, before being promptly shut down by the theatres.

"The main thing is that we inserted the brand at the heart of the conversation that was going on,"  Machado said, comparing it to the "Trojan Horse" approach used by hackers.

Speaking at the conference, Casal said Burger King's campaigns have garnered 30 billion impressions in the last four years alone, thanks to their edgy approach. That has translated into $400 million worth of earned media impressions.