McDonald's to expand McCafe concept
Two street-level storefronts bring the QSR's standalone coffee shop to a new urban setting.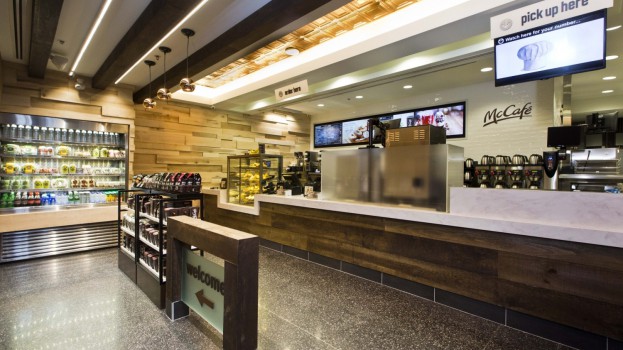 McDonald's Canada is growing its presence in Canada's urban coffee market with the impending launch of two new stand-alone McCafé locations in Toronto.

One location, near the intersection of College Street and Spadina Avenue, is set to be opened some time this summer. Another store at Yonge and Gerrard Streets is set to open by the end of the year. John Betts, president and CEO of McDonald's Canada, said in a press release there are plans to continue opening more locations "down the road."

McDonald's first launched the stand-alone McCafé concept in late 2015 with a location in Toronto's Union Station, with a second opening in the shopping concourse in the city's Exchange Tower months later. The locations all have their own unique menus, focusing on McCafé coffee and coffee-based beverages, as well as café-style fare like artisan sandwiches, pastries and its signature Egg McMuffin. Last month, the QSR also expanded McCafé bagels across Canada after a successful four-month pilot phase. The bagels will be available in all McCafés in addition to traditional McDonald's locations.

The stand-alone McCafés tend to have a smaller footprint than a typical McDonald's location, which the company says makes them ideal for expansion in dense urban areas. The company said in a release that the two existing McCafé locations have seen both increased foot traffic and sales over the last year.

The new locations will be the first McCafés to occupy street-level storefronts, which the company said marked "a strategic evolution" from the approach of the first two stand-alone coffee shops.