OPG takes a cue from a classic fish tale
The crown corp warns swimmers and anglers to stay clear of hydro dams with the help of a Smokey the Bear-inspired beaver.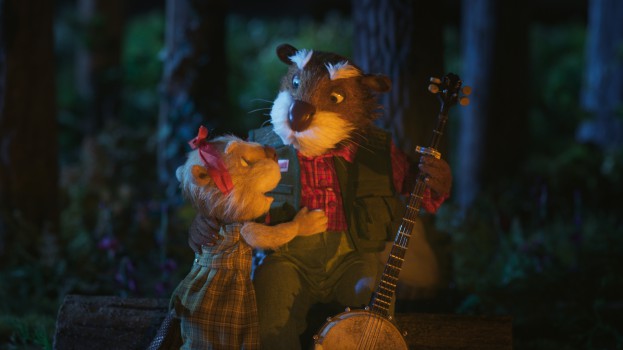 This summer, Ontario Power Generation is warning anglers, cottagers and water enthusiasts to stay clear of hydro dams and stations, using a campaign inspired by a classic fish tale.

In "Stay Clear, Stay Safe," the crown corporation recounts a fable through campfire song and an animated protagonist inspired by fire-safety mascot Smokey the Bear.

Dammy, an eager little beaver, is willing to go to great lengths to fulfill his lifelong dream of catching "the big one." After years of searching, he finally spots the fish of his dreams leaping from the water – only, it's precariously close to a hydro dam. Dammy decides to ignore the dangers of venturing too close, putting himself in near-fatal danger.

Meghan Kraemer, associate creative director at The Hive, which led the campaign, says the script was initially pitched as a live action spot. Meanwhile, the idea of a singing beaver that could present a "lighter take on the message" was also "kicking around."

"The client really liked the beaver, but we couldn't help but want to tell the more insightful, meatier story," she says. "So we took what we loved about both ideas and combined them to create something new – a stop-motion spot with the hero being a beaver."

In the end, OPG and the Hive believed an approachable take on an important message could be effective, given the iconic status of Smokey the Bear.

"Our safety challenge is keeping people a safe distance from our dams and hydro stations, which can be popular sites for swimming, fishing and in the winter for snowmobiling," says Kathy Nosich, director of corporate brand management at OPG.

The OPG's public awareness efforts were "drastically stepped up" following the drowning of a mother and son at High Falls in Calabogie, Ont., in 2002, according to Nosich. The organization has been running province-wide campaigns ever since, refreshing the creative every few years to help reach new audiences and keep the message relevant, she says.

The campaign, appearing across TV, online and social throughout the summer, launched two weeks before Canada Day long weekend and will run until Labour Day.

To measure the campaign's success, Nosich says the OPG conducts quantitative and qualitative research aimed at measuring message awareness, in addition to monitoring video completion rates and engagement.