DavidsTea looks to ecommerce for growth
Despite CEO Joel Silver's recent resignation and declining sales, the tea brand remains focused on its new ecommerce platform.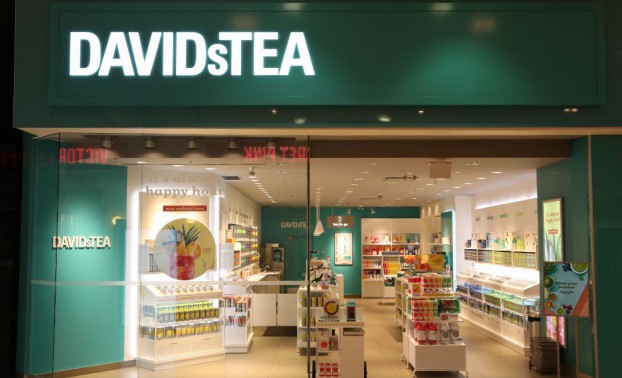 A proxy battle at DavidsTea may have led to the resignation of its CEO Joel Silver in June, but the company remains steadfast in its priorities to improve the brand's ecommerce capabilities and overall customer experience, according to Catherine LaPorte, VP of marketing and ecommerce.

The Montreal-based company reported a loss of $1.2 million for the period ended May 5, more than triple the loss of $362,000 a year earlier. And during the first quarter of the year, sales fell 6%. But it has seen some success via ecommerce through its new digital platform, as well as in-store with the introduction of several concept stores.

Since LaPorte arrived two years ago, her mandate has grown to include everything from product packaging and customer insights and analytics, to overseeing the integration of marketing and ecommerce to provide a unified customer experience across touchpoints, she says.

Over the last year, DavidsTea ecommerce sales have grown by double digits. LaPorte says the strategy has been about "unlocking the insights to power the rest of the organization in terms of the product and communication."

In April, it unveiled a new website following a partnership with CRM company Salesforce. The platform is meant to improve the customer experience, says LaPorte, while offering additional insights on tea drinkers. For example, through Saleforce's predictive intelligence platform Einstein, the site will soon be offering smart recommendations to customers.

The site has also enabled the brand to research what drives customers at different times of the year. In 2019, LaPorte says it will be going "full-force" on the wellness front during the post-holiday months, crafting a merchandising and communication strategy to reach customers looking to "detox" after the holidays.

"As we develop these tools and launch them online, we'll be able to get even richer data and we'll be able to refuel within the overall organization, which will help with merchandising, collection building and communication," she says.

Ecommerce has become an important part of the brand's strategy, since convenience and personalization – stemming from the wide range of product attributes, including origin, ingredient type and caffeine levels – are key to the category.

Currently, almost 80% of retail transactions are linked to a profile from its Frequent Steeper loyalty program.

DavidsTea has also launched new concept stores in Toronto and Calgary that eliminate the need to interact with sales staff behind the counter and allow customers to discover teas for themselves. More than 80 teas in pre-packaged containers are made available on shelf. The result has been double-digit sales growth at those locations. It is now looking to roll out the concept to five additional stores.