Branding Agropur
As the dairy co-op celebrates 80 years, it's focusing on marketing to drive its expanding portfolio.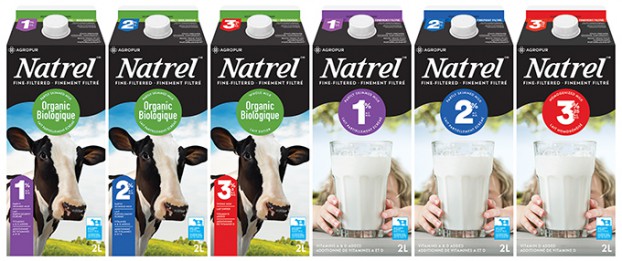 This story originally appeared in the Summer 2018 issue of strategy.
Dairy is a complicated industry, managed by third-party bodies (such as the Dairy Farmers of Canada and the Dairy West coalition), sold through multinational CPGs (like Kraft, Saputo and Danone), and often making headlines for its regulatory hurdles and complex supply chain management processes.
But on the eve of its 80th anniversary, Granby, Que.-based Agropur, one of Canada's largest and oldest dairy co-ops, is putting marketing at the forefront in the hopes of unlocking future stability and growth.
Amid turbulent trade talks – which could put a damper on milk producers' outputs – and cutthroat competition from brands feverishly launching new yogurt and milk products, the co-op has turned its branding away from simply having logos on packaging and a corporate website housing its 21 brands. Working with Lg2, which handles the company's brand work (save for Iögo, led by Montreal's Alfred), Agropur has been putting its Canadian roots front-and-centre.
In a 2017 push, the brand rolled out a 60-second spot highlighting Canadian farmers, all fist-bumping (to the sound of cash registers) and showing local support for Agropur products. A more recent 2018 animated campaign shows how buying from the co-op helps build the local economy. The media buy was handled by Touché, which manages all Agropur brands (except for Iögo and Olympic, both handled by Bloom).
The decision to highlight the farmers stems from insights that Canadians want to support a different kind of business model for their food purchases (co-ops, for example, redistribute profits to members), says Jean-François Couture, VP marketing, who joined the dairy co-op in 2016.
"It's in line with the new sharing economy," Couture points out. "We know that model is valued by consumers, but they aren't aware that Agropur is a co-op."
While the campaign's sales figures haven't been announced Agropur's brand awareness has increased 250% and participating lines (Natrel, Oka and Iögo) all received a sales bump following the initial run, Couture says.
It's this kind of marketing success that the dairy co-op hopes to replicate as it builds out Agropur's masterbrand and big drivers Natrel, Iögo and Oka, he adds. The company has risen and fallen, and risen again, through years of experimenting with product innovation and unconventional-for-the-category marketing.
Formed in 1938, the Agropur Co-op, like many of its time, was the result of economic difficulties. Amid financial fallout from the Great Depression, 87 Granby area farmers banded together to stave off the devastating effects of the economic downturn. The primary purpose of the co-op was to provide feed, seed and fertilizer at a reasonable price, as well as to organize sale of livestock.
Then, in the 1940s – with the economy on-the-up – Agropur began focusing on processing milk produced by its members.
Unlike other co-ops of the time, Agropur had an eye towards expansion, declaring the organization would "know no borders." It went beyond Granby farmers to the rest of Quebec to attract new members, growing to more than 1,000 by 1950. Being the province's only dairy co-op of that scale, the company was able to secure a contract with Kraft, supplying cheese and other dairy products to the food giant.
With the purchase of a fluid milk company and a licensing agreement with France-based yogurt brand Yoplait in 1971, Agropur got onto grocery shelves in a significant way.
In 1978, it dipped its toes into fine cheeses (which it would later fully commit to with the purchase of Oka in 1981). The goal, then-president Reynald Charest told the Montreal Gazette, was to diversify its product offering to encourage growth.
These new products were a gamble for the company: milk was (and remains) a high-volume, but low-profit product, while yogurt (though growing in popularity) wasn't a staple of Canadians' diets at the time. Despite trepidations around breaking into new categories, business began to boom – thanks in no small part to changing consumer tastes. By 1985 the company's dairy milk alone was pulling in $300 million in sales almost exclusively from Quebec.
Product diversification would shape Agropur's biggest marketing strategy for the next few decades. In the early '80s, it released a number of new innovations – such as longer-lasting creams, drinkable yogurts, and even milk-based savoury sauces – all with the goal of creating new consumer demand.
But while the company had seen rapid growth into the mid-'80s, dairy consumption remained stagnant-to-declining among Canadians, who, on average, spent 15% of their annual grocery budgets on milk products – a number that remained relatively unchanged for years. It didn't seem to matter how many new products Agropur (or its competitors) launched, consumption of dairy overall stayed the same.
Agropur began branching into soft drink territory in search of growth. First, in 1982, it acquired Quebec-based soft drink bottling plant Kik Cola, followed shortly after with the purchase of Orange Maison, makers of an orange cola. In '85, it licensed Swiss brand Rivella, a milk-based soft drink, which flummoxed pundits and co-op members alike.
Then-marketing director Ken McCaughey told the Gazette that the drink was aimed at 18-to-35-year olds, as it was the first soft drink to be made from milk, natural fruit and plant extracts. The decision, McCaughey said, was made after studies found that traditional soft drinks were in decline, and Agropur believed Rivella could create a new market.
The company spent upwards of $1.2 million ($2.9 million today) in advertising for the Rivella launch – projecting more than $1.5 million in sales in the first year alone.
At this time, Agropur also dove into the meat business, purchasing Quebec-based La Tour Eiffel, ostensibly to support cheese on charcuterie boards (Eiffel also made vacuum-packed TV dinners).
Neither division fared as expected. Rivella's launch was a flop, and Agropur got out of soft drinks by 1987 when it sold Kik, Rivella and Maison Orange to Cott. Its meat venture fared slightly better, lasting five more years before La Tour Eiffel sold to McCain Foods in 1992.
While the company was still the largest dairy manufacturer in the province, its growth had slowed, with sales dipping from more than $700 million ($1.7 billion today) in 1982 to $500 million five years later ($1.2 billion today). It wasn't all bad news during the '85 to '95 era: well-established lines like Oka and Yoplait thrived, helping to grow the company's bottom line. One odd marketing push for Yoplait featured a woman swimming in a milky fishbowl surrounded by goldfish. To promote the campaign, agency Publicite Vickers and Benson sent live goldfish to media.
The company also turned its attention towards expansion outside the province when it purchased cheesemaker Anco in 1990, and later Natrel in 1995. It was during the late 1990s and early 2000s that the company began seeing major growth on the backs of some of its biggest brands, such as Oka, Natrel and Yoplait.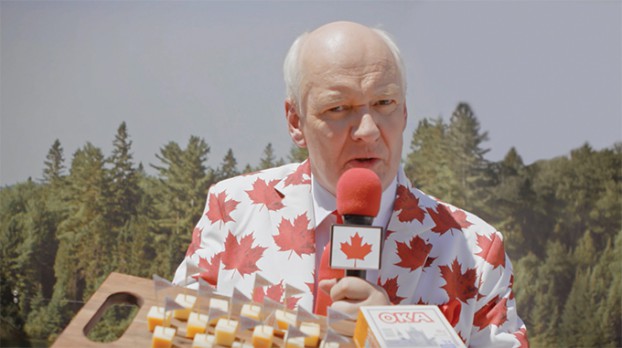 But marketing efforts became fragmented across product lines, says Dominique Benoit, SVP institutional affairs and communications, who has been with the co-op since 1997. Growth wasn't marketing-led, but rather via expansion of its footprint and new product lines.
It wasn't until 2006, when Agropur became a billion-dollar company, that its focus shifted towards five pillars: innovation, cost leadership, human capital, national/international dev (through acquisitions) and, for the first time, branding, says Benoit.
In 2008, the co-op decided to raise the profile of its own company name. For the first time, the Agropur brand was put on the back of packaging labels. It also began investing more dollars behind cohesive marketing that spanned entire portfolios, but it wasn't until it hit a major licensing set-back that the company realized the power of its branding.
In 2010, Yoplait pulled its licensing agreement with Agropur subsidiary Ultima (Yoplait accounted for 95% of Ultima's revenue).
"Members had two choices: Sell the plant to General Mills and leave the yogurt category. Or launch our own line," says Benoit. The company opted for door number two, tapping DentsuBos to develop and launch a new brand of yogurt.
Over the course of 18 months, Agropur (via Ultima) poured nearly $60 million into developing 45 products across seven lines under the new Iögo brand. The company tapped into its Canadian roots to differentiate Iögo from globally owned competitors that had already captured the majority of the yogurt market.
Launch creative, with bouncing and cheerful umlauts, was playful and targeted a large swath of Canadians. In its first 10 weeks alone, the brand captured 12.3% market share. By 2017, it was closer to 15%. Brand growth was quick, with Iögo launching new products, such as probiotic, drinkable and Greek versions, shortly after its 2012 debut.
To maintain a consistent look, in 2017 Agropur hired Toronto design agency Davis to create a unified look for the entire brand. Every product now features a vibrant vortex of fruit around the signature "o" with umlauts, while the back packaging shows the umlauts forming into smiles with the fruit. To promote the redesign, the brand rolled out a fashion show that featured its new look (a grocery store acted as the runway, with the clothes inspired by the package design), as well as a new masterbrand platform called "Daily Dose," in which the dots are personified into everyday situations, like waiting for the bus.
"It's less about us and more about the busy Canadian lives we're trying to fit into," Simon Small, VP of marketing at Ultima Foods told strategy. "The dots are the spokesperson for the people buying and loving the brand today. We're not talking about health or probiotic science or something that might be alienating. It's grounded in busy lives, which is something Canadians can relate to."
The goal, Small said, was to create a unified brand that stands out on shelf – particularly since yogurt is such a competitive category. "Shopper confusion is massive right now," he said. "The consumer also doesn't always understand we have multiple segments. They might buy us in one segment but their awareness of the other segments isn't as high. If they see the Iögo brand they already know, it might draw them in."
It's a similar effort the brand undertook for its Natrel line, which was redesigned in 2013.
Led by Lg2, the milk brand redesigned its entire packaging to be more contemporary and have greater on-shelf awareness. It also played in quirky spaces, with new pop-ups like the Milk Bar – a branded café to help people associate Natrel with their morning cup of Joe – and rolled out a campaign with French and English YouTube spots that brought in improv actors to guess which glass of milk was lactose-free and which wasn't.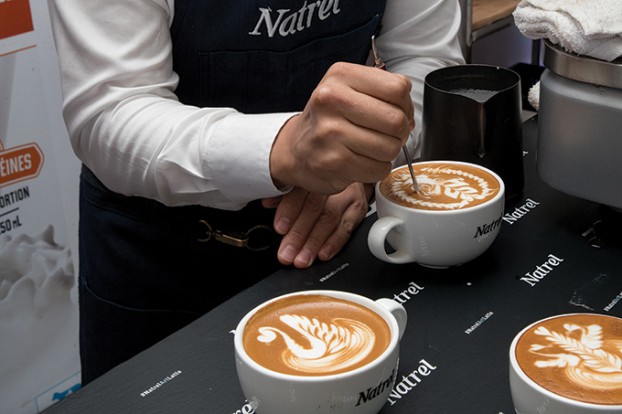 Natrel has continued that fun approach to creative with AR-enabled milk cartons that sing classic holiday carols and a documentary about a lactose-intolerant grandson of a milk man.
More recently, Natrel has re-launched itself again, this time with updated packaging and a unified marketing approach across all its product lines, Mylène Couture, marketing director at Agropur told strategy.
As Natrel expands into other dairy categories, like butter and ice cream – and soon cheese – its new "Taste the Possibilities" approach is meant to help familiarize consumers with the entire brand line, as well as position Natrel as a "culinary partner," she said. Creative for the new platform, by Lg2, showcases how Natrel was able to add a "touch more" to consumers' recipes using delectable #foodporn photography.
Following its relaunch in 2013, Natrel was voted one of the most trusted brands in Canada, while its lactose-free offering captured a whopping 60% of the lactose-free market immediately following its launch. Today, the milk brand has a 13.9% of the total liquid dairy market, according to Agropur's annual report.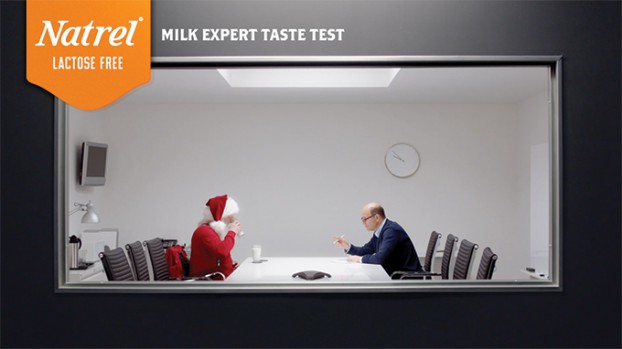 Over on the cheese side, the brand's Oka line also released its first national masterbrand campaign, focused on its broad portfolio of products. The brand's light-hearted campaign from Lg2 shows how Oka has a cheese that's "Fine for any occasion" (such as smoked cheese after a tough day at the office).

Dairy remains a fragmented category, and different product lines (like yogurt) move much quicker than others (like cheese). So, while still maintaining consistent branding, Agropur is taking different creative approaches for each of its products: Natrel, for example, is attempting to be Canada's most exciting dairy brand; while Oka is all about celebrating tradition, authenticity and craftsmanship; and Iögo is building lines for families, millennials and kids.

Overall, the company is trying to change marketing directions, adds Benoit. Teams, while still dedicated to individual brands, are now centralized into a single department and supported by "centres of excellence" – dedicated to things like shopper marketing, digital and consumer engagement or consumer insights and innovations.

"We're making a major shift [from] being supply-fed to being demand-led," Benoit says. "Before, our business model was very much about transforming the milk of our members, whereas now we're trying to define ourselves as a food and beverage organization that's in the marketplace to meet the consumer needs."