Amazon ranked most trusted ecommerce retailer
The company took 13 of the 26 online categories in BrandSpark's latest survey of most trusted brands.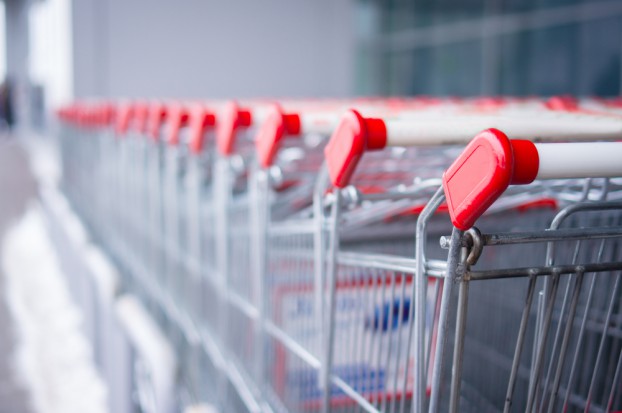 Amazon rose to the top of BrandSpark International's list of most trusted ecommerce brands of the year.
In total, Amazon won 13 of the 26 ecommerce categories, including electronics, health and wellness, home appliances and personal care. Hudson's Bay shared the top spot with Amazon in Men's Clothing, and was the most trusted brand in both women's clothing and shoes, making it the brand with the second-highest number of wins.
According to a BrandSpark Canadian Shopper Study, 41% of Canadians expect to do more shopping online in the coming year – only 5% expect to do less – as consumers look for shopping experiences that save on time and effort and provide the advantages of online reviews, unique brands and special deals.
According to a BrandSpark press release, 11% of Canadian consumers had an Amazon Prime membership in November 2016, a number which jumped to 25% as of last month, "even before the bulk of Amazon's 2018 Prime Day communication." In the U.S., however, more than 50% of households have a Prime membership.
"If other retailers want to catch up with Amazon in their category, they need to stay top-of-mind as their customers move online, and deliver the online browsing experience, selection, value, and service required to be shoppers' go-to destination in the category," said Robert Levy, president of Brand Spark International, in a statement.
The results of BrandSpark's study were announced as Amazon was wrapping up Prime Day, one of its biggest events of the year, which was extended after technical issues resulted in some customers being unable to access the website. It also comes as Amazon workers in several European countries are in the midst of strike, demanding better working conditions in the company's warehouses. The strike action has also resulted in many calling for a boycott of Amazon and its services.
On Tuesday, the company also unveiled its list of most trusted bricks-and-mortar retailers for 2018. Around half the "general retailers" on the list are Canadian companies, a drop of about 10% from last year.
The Home Depot has made headway since the closing of Sears, moving from third trusted brand in the Major Appliance Retailer category to number one this year.
Ikea has seen similar gains in consumer trust. Ranked third last year in furniture, this year it tied with The Brick and Leon's, two of the country's most established brands in the category. A press release attributes that growth in trust to its "ability to stay ahead of emerging style trends while maintaining reasonable prices, two things that savvy millennial shoppers seek out in a brand."
The full list of BrandSpark's most trusted brands can be found below, followed by the list of most trusted retailers.
The rankings are determined through "top of mind unaided responses" during an online survey of more than Canadian 5,000 respondents. Results are based on the greatest volume of mentions, and a tie is declared in cases where the difference is less than three percent.
Most Trusted Retail Brands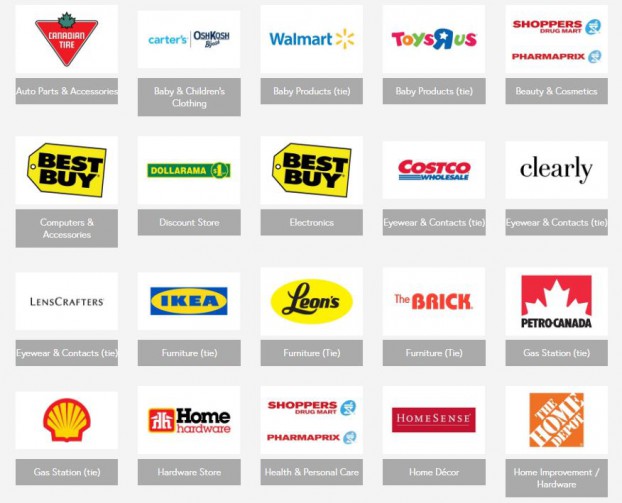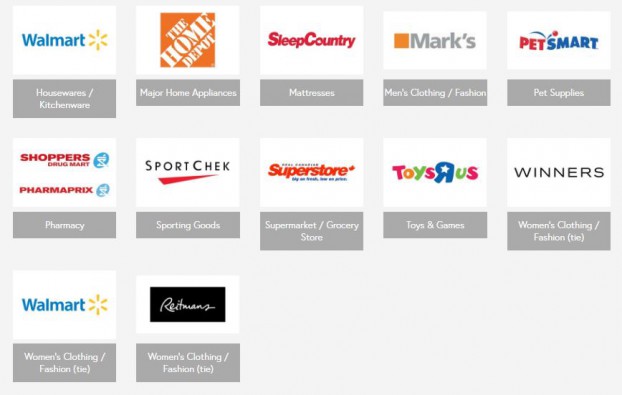 Most Trusted E-Commerce Brands