Reitmans gets inspired by its customers
A new brand platform aims to celebrate the real everyday moments of a diverse range of Canadian women.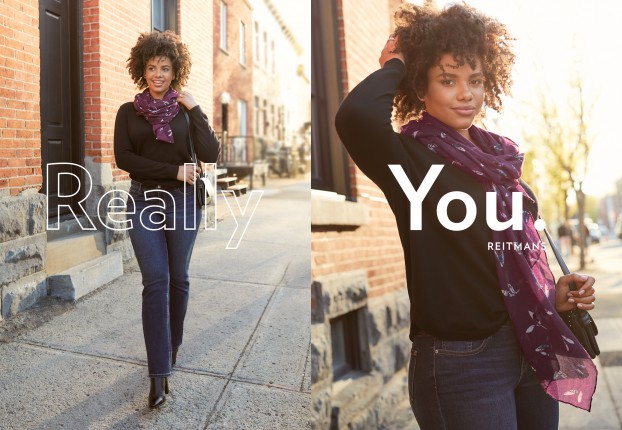 Reitmans has launched a new brand platform that it hopes will show customers that they are inspiring just by being who they are.
The "Really You" campaign aims to show women that Reitmans understands them by showing the "beauty found in everyday moments." Photography features women from a range of ages, races and body types in everyday moments, juxtaposed with close-up shots of the products themselves. The idea is that Reitmans and the styles it carries fit into the lives of the women who shop there, and not the other way around.
The campaign and new platform was created by Montreal agency Tux, its first work for the retailer. Reitmans previously worked with Tank.
Valérie Vedrines, VP of marketing and visual presentation for Reitmans, says the new platform builds on equity that the brand has built around the idea of "realness" – from the "Designed For Real Life" campaign in the early 2000s to the "Reitmans. Really." platform launched in 2015. But "Really You" is about communicating that the retailer understands its customer, and more clearly stating how customer-centric Reitmans aims to be.
"We have always worked around this idea of realness," she says. "But those campaigns were about Reitmans. This campaign is about our customer, and what she is really like. If we are inspired by real women, we'll create a brand platform that's inspiring for all women. And we're in fashion, so it's important to inspire our customer. This brand platform just tries to make the everyday a little more aspirational."
Vedrines – previously VP of marketing, visual merchandising and wholesale at Aldo – took on her current role at Reitmans in January. She replaced Monique Brosseau, who left the retailer to become SVP and business director at MediaCom at the end of 2017.
Another major goal of the campaign is distancing the Reitmans brand from exclusivity and unattainable beauty standards, making sure it reflects what women in Canada look like, be it in terms of age, ethnicity or body type.
"I actually don't like using the phrase 'real women,' because we are all real women," Vedrines says. "But it's the idea of saying that we like you as you are. Women have a lot of pressure about being perfect, the perfect mother, the perfect dresser. This is all very difficult and is very stressful. We wanted to say to customers that, as a brand, we understand what you need. We still want to understand more and we are going to listen to you, but you're at the centre of everything we do."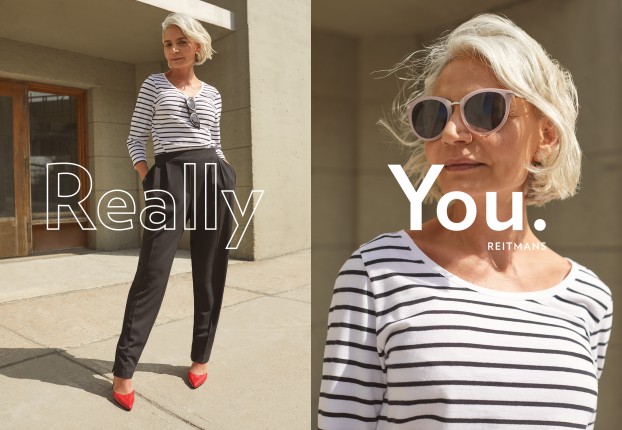 Reitmans also did not use any professional models for the campaign, instead turning to people like personal trainer Grece Ghanem, opera singer Arlène Honey, lawyer and social justice advocate Dania Suleman and photographer Gaëlle Leroyer to appear in the creative. While it's not uncommon for fashion brands to use influencers as models in their campaign, the creative doesn't specifically mention who these women are or how they made a name for themselves. While inclusivity is a value the retailer wants to reflect, Verdines says Reitmans also didn't want to make diversity an easy checklist it was going down during casting.
"We don't want to call it out, we just want to live it," she says.
In a category that is often youth-obsessed, Reitmans also embraces its Gen X target. Vedrines says that while the Gen X woman still feels youthful and hip, and uses fashion to express herself and show her confidence, it's a target that is also not interested in standing out. Rather, she looks for "validated trends" that help her feel like she is up to speed and can fit in wherever she goes or whoever she is with. That's why the campaign is so focused on showing "everyday moments."
"We need to give her contextualization to put her in relation to the five million other women that are going into our stores every year," Vedrines says.