National Bank serves up Rogers Cup creative
The bank is rolling out phase two of a three-part campaign aimed at informing customers about new tools and services.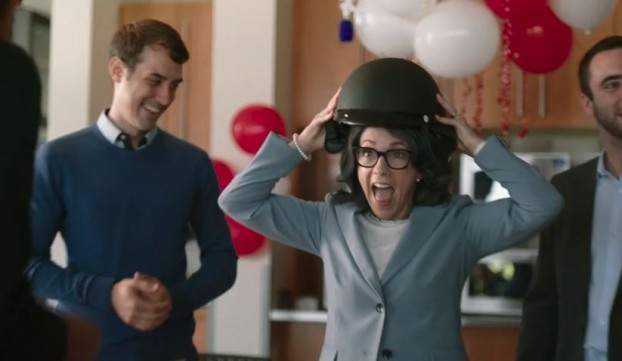 The National Bank of Canada is using its sponsorship of the Rogers Cup to amplify phase two of a three-part marketing strategy.
The "Everything is Better" campaign, led by Sid Lee, officially launched last month with print and digital assets that will remain in market until the fall. Phase two, which includes a series of TV ads (airing primarily on specialty channels this month) and posters inspired by the annual Rogers Cup tennis tournament, are now rolling out nationally.
The third and final phase of the campaign will see media spend ramp up in more of a mass effort promoting specific National Bank products and services, according to Paula Badran, senior manager of brand image and content marketing at the Montreal-based bank.
All campaign elements fall under the theme of "Everything is Better" and have been designed to reinforce the brand's core message: that the bank is "simple, rapid and efficient," says Badran. "The idea is to prove it, not just tell people that we are."
She says an iterative approach was adopted to coincide with the launch of new digital banking tools and expertise-based services and to help garner additional media coverage.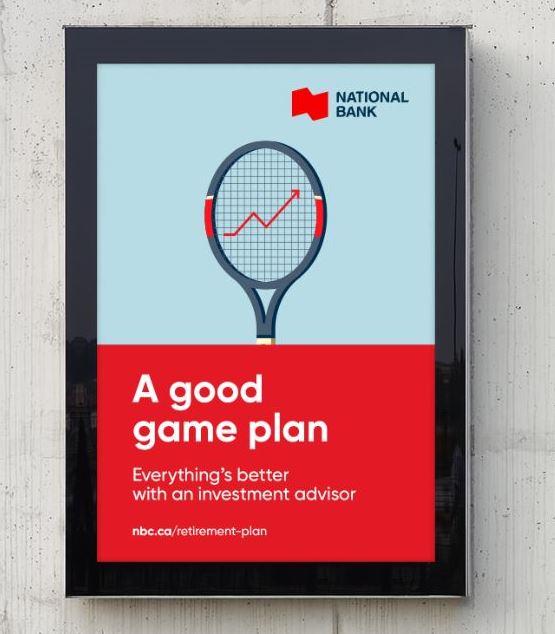 So far, it has revealed only one of its three TV spots, which shows how the bank's financial advisers are there to guide people towards and through their retirement. A woman is seen sitting at her desk, then consulting with an adviser. Before long, she's celebrating her retirement and speeding off on a motorcycle, the message being that "everything is better with the right tools and advice."
It was unveiled in the lead up to the Rogers Cup to help reach more affluent women, one of the demographics that it continues trying to reach through its sponsorship of the tournament.
The third phase of the campaign, which includes the launch of two additional TV spots next month, will focus on the mortgage and commercial sides of the business, says Badran. They are being timed with a few offerings that are still "in the pipeline."
In out-of-home executions, plays on words aim to present the bank's offering in a quick and fun way. To ensure their contextual relevance, both around and beyond the Rogers Cup, over 48 different taglines were developed, according to Badran.
In addition to being a long-time sponsor of the Rogers Cup, held jointly in Toronto and Montreal every year, the National Bank is also involved in local tennis initiatives, says Badran. This year, it is the sole presenting partner of the tournament (a level just under that of Rogers' eponymous title partnership).
Sid Lee Media and Aviso are sharing media duties, with Aviso focused on digital.