Mitchum takes the sweat out of music fests
Tank's global campaign for the Revlon brand plays off of the heat, motion and stress that comes with attending summer events.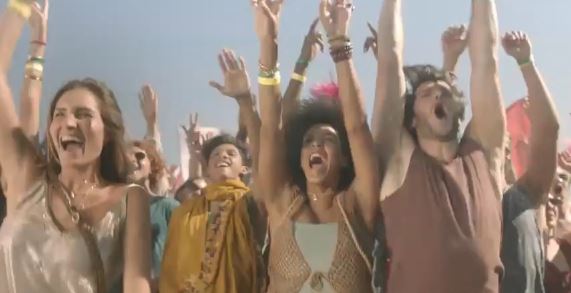 Heat, motion and stress were three words that came out of research conducted by Mitchum when the Revlon-owned brand wanted to demonstrate the efficacy of its deodorants and antiperspirants. They also happen to be byproducts of music festivals. So, with its eyes on a younger demo, and the idea to present those findings in a less scientific environment, the brand and its new agency Tank created a campaign centred around the summer activity.
A series of approximately 15 different spots – ranging from six to 60 seconds in length – were created with a global audience in mind, says Alexandre Gadoua, partner and ECD at Tank. The vignettes were developed so that teams in Canada, the U.S., U.K., Australia and South Africa could pick and choose what works for their market, with the creative centred on something that can easily cross borders, he says.
"Younger people will clearly identify with music, no matter what market you're in," Gadoua says.
Each of the spots demonstrates how Mitchum can provide defence against heat (the hot sun beating down on festival-goers), motion (scenes of people crowdsurfing below the stage) and stress (walking through a packed crowd while juggling beer and snacks).
"We really pushed hard to make a lot of shorter format content that is more insightful," says Gadoua, noting that it wasn't always easy to do. "Stress in a music festival is something that happens, but not very often, because you don't go to a music festival to be stressed. So we had to really crack our heads at something to be playful. We shot scenes that actually echo real-life experiences that you get a music festival. And that for us was the most important part of the campaign."
While Mitchum is well-established in the U.K., it's less so in markets such as Canada and the U.S, he adds. "That's why [the brand] decided to look at a younger skew, because that's how they attract new customers that may not have brand loyalty already established."
The campaign is Tank's first piece of work for the Revlon brand since picking up the account, and will continue to run until the end of September, mostly online via pre-roll, with some TV spots broadcast in the U.K.