Why Kobo chose to partner with Walmart in the U.S.
The Toronto-based ebook company brings its international retail strategy to a market dominated by big players.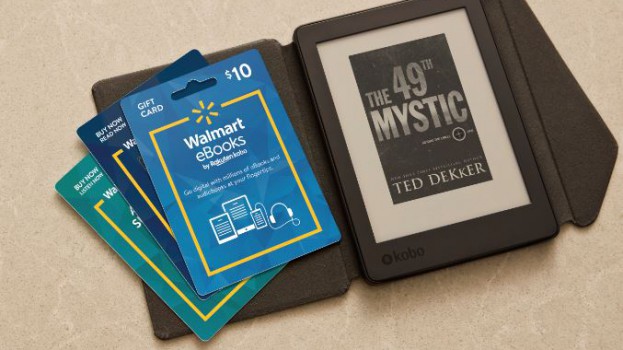 Last week, Walmart began implementing an exclusive retail partnership with Rakuten Kobo that was struck earlier this year to have ebooks, audiobooks and Kobo ereaders sold online and in stores at Walmart in the U.S.
As part of the deal, the Toronto-based Kobo's ereaders, as well as its audiobooks and six million titles, have been made available to customers in more than 4,000 Walmart locations. The U.S.-based retailer is also selling digital book cards and has launched a Walmart/Kobo co-branded app on which customers can access all ebook content.
Kobo was acquired by Japan's Rakuten in 2011. The company's mass entrance into the U.S. follows years of having focused on other international markets, according to Michael Tamblyn, Kobo president and CEO.
To date, Kobo's story in the U.S. is one of "deciding where and when to fight," he says. The company realized early on that the U.S. was going to be a "battleground for ebooks" among major players based in the U.S., like Amazon, Apple, Google and Barnes and Noble. "What we decided was that, while they were all fighting over control of one market, we would expand everywhere else," says Tamblyn.
As part of its international expansion strategy, Rakuten Kobo targeted leading foreign retailers with a pre-existing customer base in books. Through the partnerships, Rakuten Kobo would become the house brands for e-reading within some of the largest book retailers in the world, including Italy's Mondadori and Feltrinelli, the Netherlands' BOL.com and Mexico's Librerias Gandhi and Porrua.
That strategy addressed what Tamblyn sees as one of the biggest challenges of operating in ecommerce, especially in ebooks: finding "efficient access to high value customers." Rather than spend money developing a customer base, the company would instead "fish where the fish are." And Walmart in the U.S. fit the profile of a dominant retailer in books looking to fend off competition and retain customers in the segment, he says.
Walmart is a mutually beneficial partner because it "sees ebooks and audiobooks as part of a strategic push to be more broadly successful in ecommerce," according to Tamblyn.
While ebooks are fundamentally a digital product, Tamblyn says Rakuten Kobo has found a "great deal of value" in the physical retail space. The first wave of ebook consumers came from digital natives and early adopters, he says. The second is coming from average book readers converted by the benefits of cheaper, more accessible ebooks. And physical stores give it the chance to introduce its product in a very tangible way to a customer who today is more likely to be a 55-year-old woman than a 35-year-old male, says Tamblyn.
He believes strategic partnerships like the one with Walmart reveal a broader trend in which retailers are becoming more selective in their investments, choosing instead to partner with companies that allow them to quickly reach competitive parity.
"What were really competing for is time," he says. "Our competitors are just as likely to be Facebook or YouTube or Netflix – all of those companies who are fighting for slices of your day that you don't have to spend sleeping or working."
To remain competitive, the company has been looking for ways to "fit more reading into people's day," he says. A big part of that growth will come from audiobooks, which can insert themselves during time spent washing dishes or working out.
Rakuten Kobo has also seen significant growth in self-publishing, as writers look to reach audiences directly through platforms like Kobo Writing Life, without the help of an established publisher. Tamblyn says that one of every four books sold in Canada today comes from a self-published author.