GE Appliances gets on Google Assistant
The company builds control of its connected appliances directly into the AI-powered platform.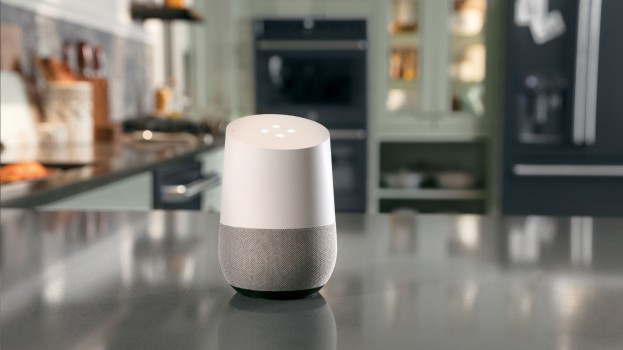 GE Appliances is the first appliance brand to offer its customers full control of its connected products through Google Assistant.
Previously only accessible by first activating the Geneva Home app, consumers with WiFi-connected appliances from the GE, Monogram and Cafe brands now have control of their appliances built directly into Assistant, whether it is being accessed through a mobile device or voice-controlled Google Home speaker.
The list of functions available to a GE Appliances owner through Google Home is a long one. Ovens can begin preheating or adjust the heat in different sections, refrigerators and air conditioners can adjust temperatures, and washing machines and dishwashers can start extended cycles, just to name a few features. Users can also receive information like how much time is left on a washing cycle, or the temperature of a pot of coffee.
GE is the first appliance brand currently to build direct control of its appliances into Google Assistant, though it is competing with brands like LG, Logitech and Toshiba, which all have third-party apps on the platform. Unlike Amazon's Alexa, where the platform is more open, Google Assistant offers a smaller, but more curated list of third-party apps. Google has also been taking steps to launch developer tools that make conversations with Google Assistant more natural and user friendly – something that may have contributed to GE Appliances focusing on the Assistant over Alexa.
While Google is fighting from behind to gain market share from Amazon in the smart-speaker category, the company is currently leading adoption in the Canadian market, thanks in part to the six-month head start it got on its chief competitor by launching here first.