Molson Coors' CMO discusses growing the Canadian beer segment
Since joining the company a year ago, CMO Martin Coyle's remit has grown to include overseeing all aspects of its craft business.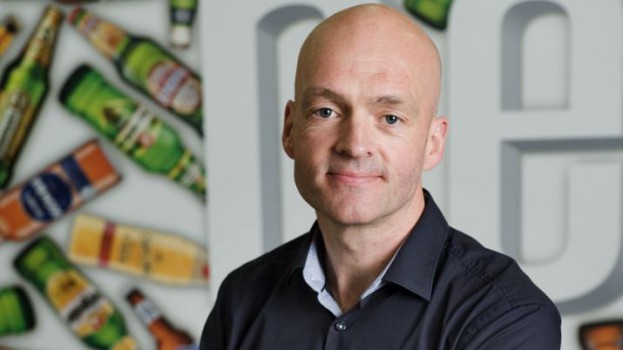 Nearly one year ago to the day, Martin Coyle stepped into his role as chief marketing officer at Molson Coors, a position that initially meant overseeing the marketing of its more than 50 individual beer brands.
Since then, his remit has grown to include that of directing the company's Six Pints Speciality Beer division, which includes Granville Island and Creemore Springs, among other craft labels.
It's a big change considering his predecessor, Christine Jakovcic, held the title of CMO and chief consumer excellence officer – but one he asked for, having previously held similar duties as an executive with Molson's U.K. and Ireland division.
Coyle – whose title is now chief marketing, consumer excellence and craft officer – asked to merge his marketing and Six Pints responsibilities following the departure of former division president Will Meijer, who has since joined Arterra Wines Canada as SVP of sales, believing that having oversight over the whole portofolio "makes a lot of sense from a consumer point of view and customer point of view."
Since his arrival, he has brought on Daniel Lundberg, formerly global brand director at Pernod Ricard's Jameson, to be director of Molson's Heineken portfolio. And internally, Bill York has been promoted from a role in revenue management to commercial director of the Six Pints business. Under Coyle, York runs the sales and marketing side of the Six Pints organization.
As consumer tastes evolve towards heavier, more sophisticated brews, Coyle says the sustainability of the craft category will be key to driving growth in the beer category. He sees Molson as being able to bring much-needed consistency to the product, especially as consumers enter the craft category for the first time, and ensuring that their expectations of the strength and style of the beer is in line with what they expected.
"We just need to be careful, when there's so much of a range on tap that the quality of every single one on that tap stays at the level that it should be," he says. "As a big organization, we know how to do consistency, how to build infrastructure and scale, and helping those smaller businesses with that has been really effective."
Moving forward, Coyle says Molson Coors will be focused on finding ways to grow the beer category as a whole. That means continuing to modernize and "premiumize the category," while finding ways to "energize" mass brands like Molson Canadian and Coors Light (where most of the sales volume remains).
Non-alcoholic beverages will play a role in driving that growth. Within the last year, it has launched Heineken 0.0 and Coors Edge as non-alcoholic brands, and it hopes to have a range of about half-a-dozen non-alcoholic and low-alcoholic products sitting across the beer and other alcohol categories within the next few years.
In June, Molson acquired California-based Clearly Kombucha, marking its first purchase of a non-alcoholic beverage brand, with the help of TAP Ventures, a Molson Coors division tasked with finding new opportunities for growth outside of the traditional beer segment. It also recently purchased a minority stake in Bhakti Inc., a maker of ready-to-drink chai tea based in Colorado.
Last month, Molson Coors Canada announced a new joint venture with Quebec-based licensed producer Hydropothecary that will see it developed alcohol-free, cannabis-infused beverages. Frederic Landtmeters, president and CEO of Molson Coors Canada, said at that time that the "venture is consistent with our growth strategy and our commitment to being first choice for consumers and customers."