Lululemon strikes a party pose
The company celebrates 20 years by 'evolving' its shopping bags, launching a capsule collection and hosting birthday parties.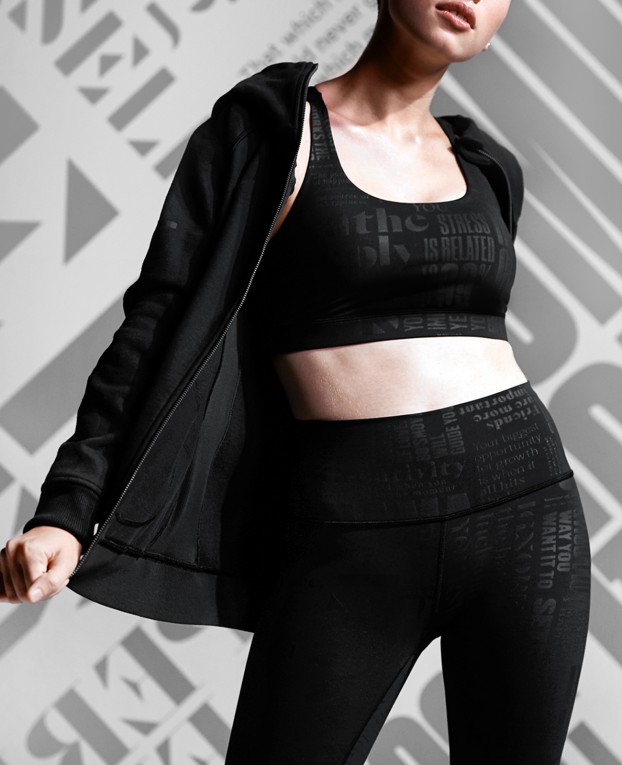 A model wears pieces from Lululemon's capsule collection, which features its manifesto, which was refreshed for the brand's 20th birthday.
Lululemon Athletica is striking a party pose as it hits the big 2-0. The West Coast athletic-wear company is celebrating 20 years in business this year, with everything from birthday parties to updating its manifesto (see video below) to a limited-edition clothing line.
The company has even "evolved" its iconic reusable shopping bags.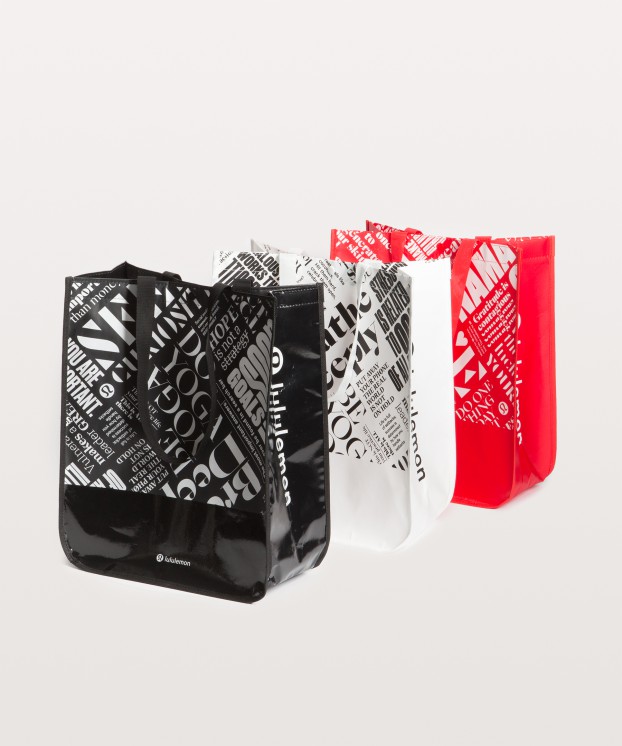 "To celebrate our 20th birthday we have refreshed the manifesto and updated our bags permanently – the design is meant to be thought-provoking, inspirational, and reflect our values with words we've grown by and will continue to grow by," said Remi Paringaux, Lululemon's brand creative director, in an email interview.
Several stores were also wrapped in the manifesto in celebration of the brand's 20th anniversary.
"The overarching mission and values of Lululemon are the same today as when the company was launched 20 years ago. As part of celebrating this major milestone, we thought it was a perfect time to refresh this visual representation of the brand," explained Paringaux.
Paringaux joined the clothing company last year and was previously the creative director at agency Meri Media. Senior VP of brand Fred Uribe, formerly CMO at luxury travel goods brand MCM, also came on board last year. And Celeste Burgoyne, EVP, Americas at Lululemon was tapped to oversee all channel and brand-facing aspects of Lululemon's global business, including brand marketing, retail and e-commerce in February.
The majority of the 20th birthday campaign was done in-house, says Paringaux. As the new in-house marketing leadership looks to the future it isn't throwing the baby out with the bath water. To use Lulu's terminology, its manifesto and marketing is "evolving" as it celebrates two decades since Chip Wilson founded what would become a global empire in Vancouver.
To explain the deeper meaning behind the updated manifesto, the brand tapped some Lululemon ambassadors to tell their stories via animated shorts on its website. The video (above) features seven-time, undefeated world boxing champ Michele Aboros tell her inspirational tale of overcoming gender discrimination. The one-minute video ends with a phrase from the "evolved" manifesto: "Replace the word 'try,' with the world 'will' and watch the magic happen."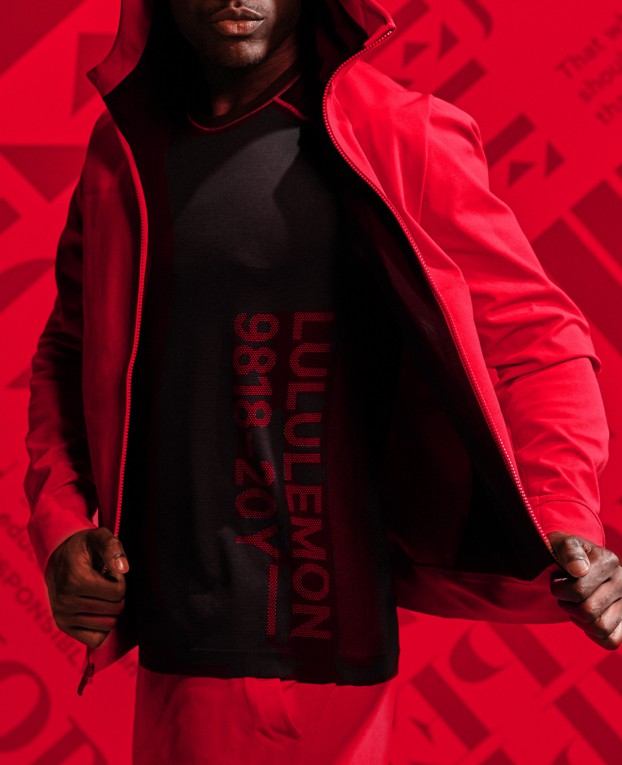 The updated manifesto also appears on its recently released "9818-20Y" (an abbreviation of: 1998,2018-20 years) limited-edition capsule collection, including everything from women's sports bras to men's T-shirts.
While the trend for athleisure seems to have peaked, it is still a huge category, with dollar sales increasing 2% last year to $48 billion in the U.S. alone, according to the NPD Group. Despite the trend slowing, coupled with the emergence of a slew of competitors, from hometown rival Respect Your Universe (RYU) to Nashville upstart Outdoor Voices, Lululemon is holding warrior pose these days. Lululemon shares hit a record high at the end of August and analysts say the retailer is on track to reach its 2020 net sales goal of $4 billion USD, according to Bloomberg News.
Research analyst Jamie Merriman recently told Bloomberg that "as men discover the benefits of ABC pants and women continue to namaste, Lululemon is executing on all cylinders and is clearly continuing to resonate with the consumer."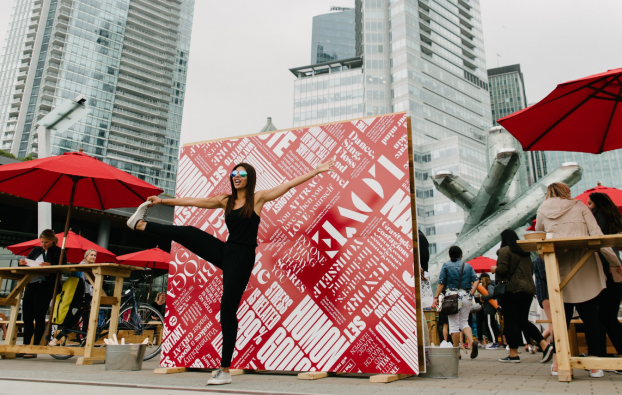 As the retailer looks ahead to its 2020 sales goal it aims to continue to resonate with consumers by celebrating 20 years of selling athleisure to the masses with in-store parties.
More than 20 stores have held birthday party celebrations, including in Vancouver (pictured above), Calgary, Toronto, Ottawa, and Montreal in August, said Paringaux. And global parties are set to be held this month, including in Shanghai and Beijing, where the retailer opened bricks-and-mortar stores in late 2016. The big birthday celebrations will culminate where the brand began, back in Vancouver at its 7th annual SeaWheeze Half Marathon and Sunset Festival, featuring headliner Diplo, on September 22.