United Way makes local issues 'unignorable'
The non-profit worked with Pantone to create a colour that clearly signifies the social issues it works to solve.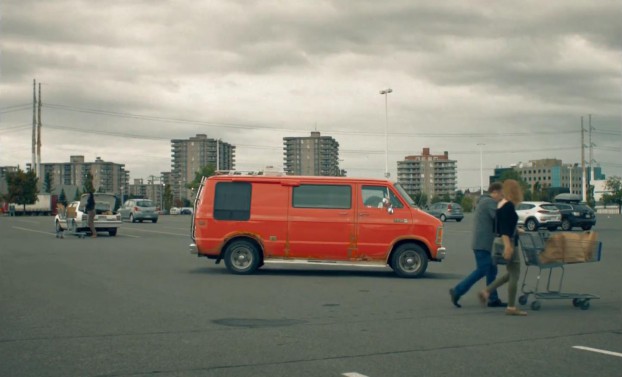 The United Way is somewhat unique among charities and non-profits in that, instead of championing one cause, it attempts to address several. However, as a result, many people don't actually know what United Way does, why they should care, or the impact of its work.
"We need to be able to point to what we do and why it matters," says Goody Gibson, SVP of donor relations and marketing at United Way Greater Toronto. "The one universal truth of our organization is we are about local issues, the things that are going on in people's backyards. Those issues vary from community to community, but really it is, in many ways, about reflecting the community back to the community, saying 'Here are the issues and we can solve them if we work together.'"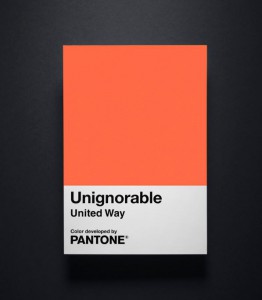 That's why, as part of this year's fall campaign, the United Way wanted to create something that could clearly signify not only the issues it's working to solve, but how they might be the kinds of things Canadians fail to notice in their day-to-day lives.
The United Way and agency partner Taxi worked with the Pantone Color Institute to create a hue that was specifically developed to be "unignorable." After learning the science behind colour, the non-profit created "a vivid coral orange that instantly draws your attention. It has a neon undertone that radiates pure heat, while exuding a warm, friendly, optimistic vibe," according to a press release.
The United Way then launched an integrated campaign, in which the "unignorable" colour is used to draw attention to issues that the non-profit works to address, but often go unnoticed by the communities and neighbourhoods in which they take place. The colour illuminates things like a van someone is living out of; the cyber bullying texts a young girl receives; a chair used to confine a domestic violence victim; and a food tray for a child that is hungry at school. The hero spot for the campaign ends with the tagline "local issues can be easy to ignore, we're making them #unignorable."
Taxi developed the campaign with Touche on media and Rock-It Promotions on PR. The campaign also includes online videos spotlighting individual issues covered in the hero spot, social content, out-of-home and branded merchandise created by Toronto's Peace Collective.
"Local issues affecting our communities often – in our busy lives and world that is inundated by news from across the globe – become invisible and get ignored," Gibson says. "People have an innate care for the places they call home, and we wanted something that could spark it so we can harness that. And research shows that donors are increasingly looking for clear lines of sight to what their donations are doing and the impact their money is going to have."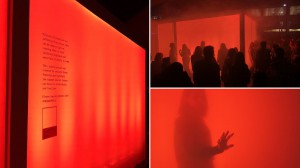 The United Way also worked with artist Malika Favre for the campaign, which was launched at Nuit Blanche in Toronto on Saturday with an art installation at Nathan Phillips Square. A room with semi-opaque walls was filled with fog and bathed in the "unignorable" colour as white noise machines played. As viewers walked through, they experienced a sensation of isolation, which Gibson says is something felt by those going through many of the issues highlighted in the campaign. After exiting the room, participants were introduced to the campaign and the issues United Way is tackling through art created by Favre.
"Because the concept became so art- and design-focused, using art to drive social change, and Nuit Blanche fell on the calendar, it made a lot of sense for that event to be our launch," Gibson says. He adds that, in addition to the fact that the organization might have been "overdue" for an effort to connect potential donors with its work, the fall is the United Way's primary fundraising period.
While the United Way tackles dozens of different issues in a variety of ways, it chose to highlight eight that are most top-of-mind for the communities where the campaign will be running. Between the out-of-home and targeted digital ads, Gibson says, a priority of the campaign is for the United Way to make its presence felt in the communities it is looking to serve, based on an insight found by Touche that United Way is a "contextual" brand.